Ah, the delightful aroma of chili! The tantalizing scent wafting through the air, making everyone's mouth water, piquing their curiosity. If there's one thing I love to cook for my family and friends, it's a steaming, hearty pot of chili. It's not just the delicious taste – it's the act of preparing it that I find so invigorating.
Now, I know what you're thinking: chili, really? Yes, indeed! But it's not that humdrum, run-of-the-mill chili; no, sir! I am talking about top-notch, out-of-the-park, kick-you-in-the-taste-buds kind of chili. The kind that unites fresh and healthy ingredients to create the ultimate, unforgettable, and oh-so-scrumptious meal.
First things first, we've got to gather our all-star lineup of ingredients: good quality ground beef (or turkey or meat substitute for my veggie-lovin' pals), onions, garlic, a cornucopia of peppers, and a medley of beans, among other things. I take pride in using fresh, locally-sourced ingredients for an added touch of love.
Then comes the prepping process—a labor of love, if you will. There's something almost therapeutic about dicing those onions, knowing full well they'll make me shed like a baby. That's the price one pays for flavor, right? And don't even get me started on the jalapenos – I mean, who knew such tiny peppers could pack such a punch? Talk about a firecracker!
As everything simmers away in perfect harmony, the spices melding into an intoxicating blend of flavors, I can't help but marvel at the beauty of it all. Sure, it's not as glamorous as, say, a bloomin' onion or chocolate soufflé, but ah, isn't that the charm of it? Chili isn't tryin' to be somethin' it ain't; it's honest-to-goodness pure, unadulterated comfort food that warms you up from the inside out.
So, there you have it, folks. Chili may not be the fanciest dish you'll ever prepare, but I'll be darned if it isn't worth every chop, dice, and stir. Slap it on some rice, throw it over a baked potato, or eat it solo; there's no wrong way to enjoy this chili adventure. Happy cooking!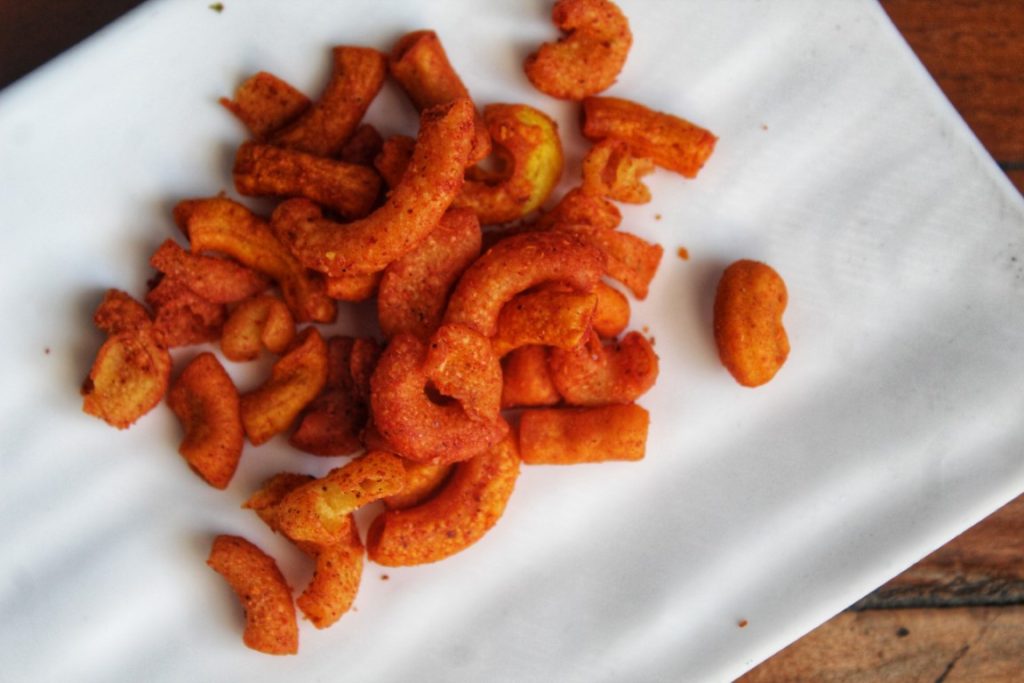 Hearty Homemade Chili Recipe:
Gather ingredients:
1 lb ground beef, turkey, or meat substitute
1 large yellow onion, diced
2 cloves garlic, minced
1 green bell pepper, diced
1 red bell pepper, diced
1 jalapeno pepper, seeded and minced (optional)
1 (15 oz) can kidney beans, drained and rinsed
1 (15 oz) can black beans, drained and rinsed
1 (28 oz) can crushed tomatoes
1 (14.5 oz) can diced tomatoes
1 cup corn (frozen, canned, or fresh)
1/4 cup chili powder
1 tablespoon ground cumin
1 teaspoon salt
1/2 teaspoon black pepper
1/2 teaspoon smoked paprika (optional)
1/4 teaspoon cayenne pepper (optional)
1 tablespoon olive oil
Heat olive oil in a large pot or Dutch oven over medium heat.
Add diced onion and garlic, cook until softened (about 5 minutes).
Add ground beef, turkey, or meat substitute to the pot. Cook until browned, breaking up the meat with a spoon as it cooks.
Stir in diced green and red bell peppers and minced jalapeno pepper.
Add crushed tomatoes, diced tomatoes, kidney beans, black beans, and corn to the pot. Stir well to combine.
Season chili with chili powder, ground cumin, salt, black pepper, smoked paprika (if using), and cayenne pepper (if using).
Bring chili to a boil, then reduce heat to low and let simmer for 30-45 minutes, stirring occasionally. The longer it simmers, the deeper the flavors will become.
Taste and adjust seasonings as needed.
Serve chili hot with your choice of toppings such as shredded cheese, sour cream, green onions, or corn chips.
Optional: To make this dish even heartier, serve over rice or on top of a baked potato. Enjoy!
That was fresh!