I'll be honest with you all, cooking is my love language. There's just something so comforting about being able to whip up delicious, homemade meals for my family and friends. Funnily enough, it's not all about the savory dishes for me – I absolutely adore creating sweet treats too! I mean, come on, who doesn't love ending a meal with a heavenly dessert?
One of my all-time favorite creations is the delightful marriage of peanut butter and chocolate: Peanut Butter Balls! Now, just between us, I must confess – these scrumptious morsels are highly addicting, so beware!
Anyhow, let's get down to business! To begin this nutty adventure, I always make sure to have my ingredients at the ready. You'll need peanut butter, powdered sugar, crispy rice cereal (for that satisfying crunch), melted butter, and of course, chocolate chips.
First things first: mix the peanut butter, powdered sugar, and crispy rice cereal in a large bowl. Then, add in the melted butter and mix well. Pro-tip: use a wooden spoon, trust me it makes all the difference!
Alrighty, it's time to get our hands dirty. Roll the mixture into balls, pop them onto a lined baking sheet, and toss them into the fridge for a little R&R. While the peanut butter balls are chilling out, it's time to get that chocolate melting! Melt those beautiful morsels in a double boiler or microwave (hey, we all have different kitchen gadgets, don't judge!).
Once the chocolate is silky smooth, reunite the peanut butter balls with their long-lost soulmate (the chocolate) by dipping each ball into the luscious pool of melted goodness. Oh, the anticipation is killing me!
Back onto the baking sheet go the chocolate-coated bites of heaven. Give them some more chill time in the fridge, and voila – you've got yourself a batch of irresistible Peanut Butter Balls!
I promise you, these little wonders will be the talk of your next gathering. Heck, they might just become your love language too! So go on, get in the kitchen and give these delightfully nutty Peanut Butter Balls a whirl! Your taste buds won't know what hit 'em!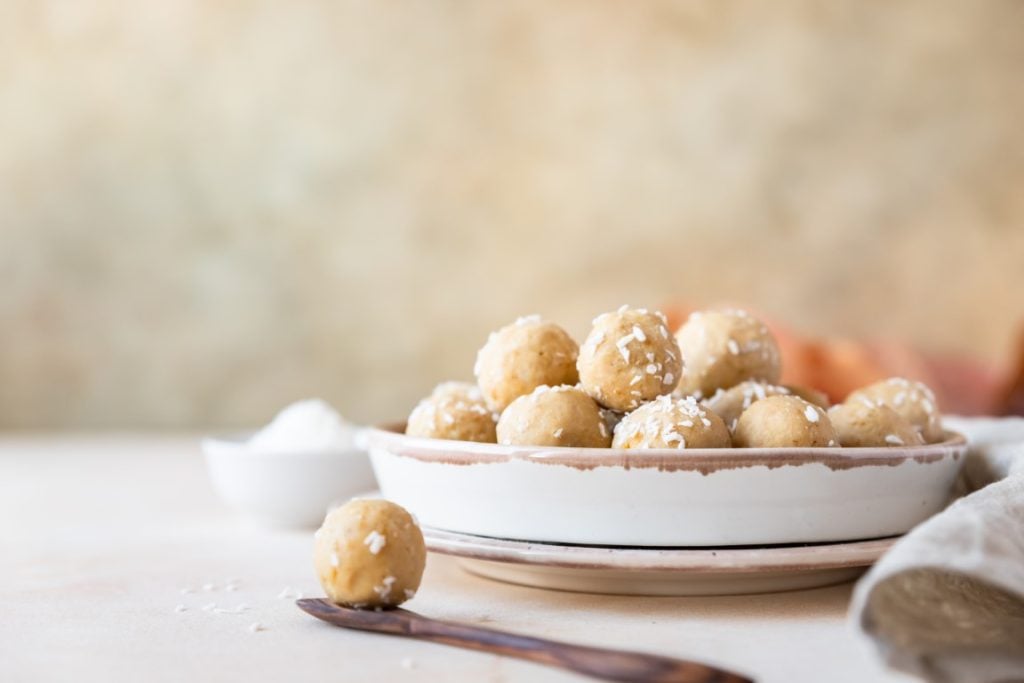 Gather ingredients: 1 cup creamy peanut butter, 2 cups powdered sugar, 2 cups crispy rice cereal, 1/2 cup melted butter, 2 cups chocolate chips.
In a large bowl, combine peanut butter, powdered sugar, and crispy rice cereal.
Add melted butter to the mixture and mix well, preferably using a wooden spoon.
Roll mixture into small balls and place them on a lined baking sheet.
Refrigerate peanut butter balls for 30 minutes to allow them to firm up.
In the meantime, melt chocolate chips using a double boiler or microwave.
Dip chilled peanut butter balls into the melted chocolate, coating them completely.
Place chocolate-covered balls back on the lined baking sheet.
Refrigerate again for 30 minutes or until the chocolate coating is firm.
Serve and enjoy your delectable Peanut Butter Balls! Store any leftovers in an airtight container in the refrigerator.
That was fresh!