Well, folks, there's nothing quite like rounding off a hearty dinner with a sweet treat, now, is there? But, oh my goodness, why stick to the boring 'apple pie script' when one can experiment with a flourless chocolate torte! That's right, the epitome of indulgence, with a health-conscious twist!
I'll tell you what; when I first heard about it, I thought, A cake without flour? More like a catastrophe waiting to happen! Then again, don't knock it until you've tried it, right? So, I dared myself to take a culinary risk and tackle the beast.
Honestly, the preparation itself is a piece of cake (pardon the pun!). You just melt dark chocolate and butter together, creating an ooey-gooey pool of chocolaty indulgence. Add some sugar and eggs to the devilishly good mix, and you're practically half-way there. It mostly comes down to beating the daylights out of it until it's as smooth as a mill pond.
Once you broil this beauty in the oven, the aroma takes over the whole house; it's like you've stepped right into Willy Wonka's chocolate factory! The tantalizing scent wafts through the corridors, making everyone drool like a teething baby.
Now, mind you, this isn't your typical 'rise and shine' cake! It's a tad slow to bloom, and when it does, it's fudgy decadence through and through. A scoop of vanilla ice cream on the side and a sprinkle of powdered sugar on top, and voila, you have a dessert that's gourmet enough for royalty, but easy peasy for soggy bottom fearers like us!
So, what are you waiting for? Get cracking and let's bake the world a better place, one flourless torte at a time! Sure, the proof is in the pudding, but I'd say it's in the torte. Happy baking, folks!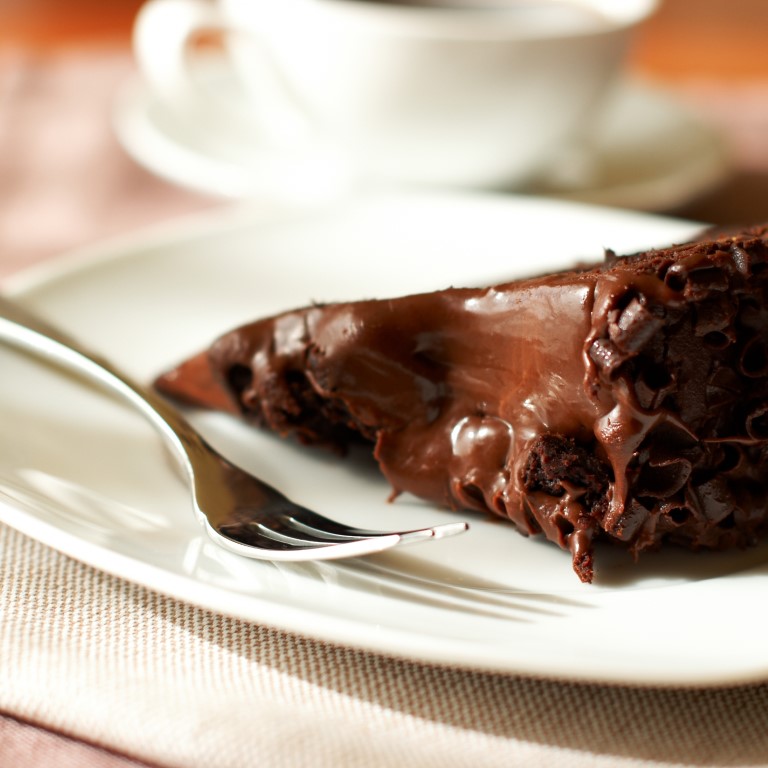 Let's Get To Work!
Preheat your oven to 375°F (190°C). Grease an 8-inch round cake pan and line the bottom with parchment paper.
Melt 1 cup (8 ounces) of semi-sweet chocolate and two sticks of unsalted butter together in a double boiler over simmering water, stirring until smooth.
Once melted, remove from heat and whisk in 1 cup of granulated sugar until fully dissolved.
Beat 6 large eggs in a separate bowl. Gradually add them to the chocolate mixture, making sure to mix well after each addition.
Stir in a teaspoon of pure vanilla extract. Mix until the batter is thick and shiny.
Pour the batter into the greased pan, smoothening the top with a spatula.
Bake in the preheated oven for about 25 minutes, or until the torte has risen slightly and the edges have lightly set.
Take out of the oven and set aside to cool in the pan for about 15 minutes. Afterwards, invert the torte onto a plate.
Once completely cooled, dust the top of the torte with powdered sugar using a sieve.
Serve the flourless chocolate torte at room temperature. For an added touch of decadence, pair the torte with a scoop of vanilla ice cream or a dollop of whipped cream.
Remember, the torte will not have the typical characteristics of a flour-based cake – it will not rise much and will have a rich, fudgy texture. Enjoy baking this delicious treat!
That was fresh!