Here's the scoop – cooking doesn't always have to be a bore. In fact, I've found it to be one of the best ways to share love and nourishment with my family and friends. Just the other week, I got fired up to grill some hearty vegetable kabobs, a perfect mouth-watering delight filled with colors and flavors!
Alright, pitch in, pop a squat and listen up! Let's get our hands dirty. First off, there's nothing like fresh vegetables from the farmer's market, am I right? The brighter the better, I always say. It's akin to a brilliant painter's palette but it's our bellies reaping the artistic rewards!
So, laden with bell peppers of all colors, chunky mushrooms, ripe zucchini, glossy red onions and firm baby tomatoes, I marched right back home, rolling up my sleeves for the task ahead.
Then comes the fun part – threading those succulent veggies onto skewers! It's an all hands on deck situation, a proper jigsaw puzzle of colors and textures. With a bit of seasoning, a splash of olive oil and a squeeze of lemon, those bad boys were ready for their hot date with the grill. Grilled to perfection and served family-style, they were gone faster than a New York minute.
Off the griddle and right onto the plate, the contrasting textures and tastes, the sizzle and smokiness had everyone hankering for more. All in all, these vegetable kabobs were a hit, a testament to the magic that happens when fresh ingredients meet a love for flavour.
So my fellow foodies, don't count your chickens before they're hatched, instead get grilling and amaze yourself just as I did! It's a slice of the good life, shared from my kitchen to yours!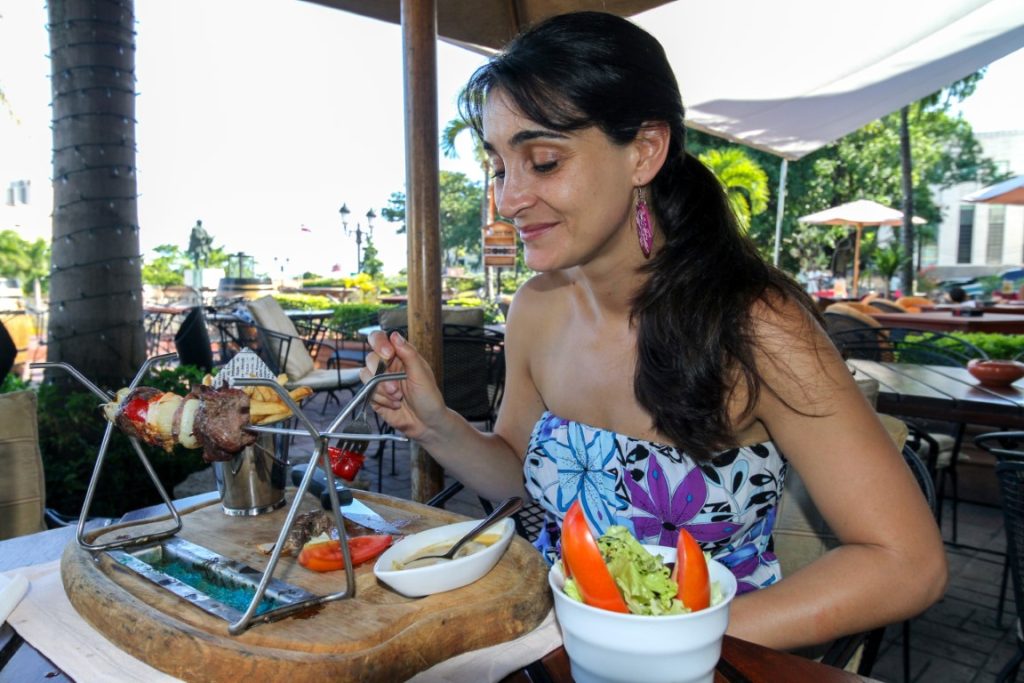 Choose your favorite vegetables, such as bell peppers (red, yellow, and green for variety), mushrooms, zucchini, red onions, and cherry tomatoes.
Rinse all your chosen vegetables thoroughly under cold water.
Chop the peppers, zucchini, and onions into bite-sized pieces. Keep the cherry tomatoes and mushrooms whole.
Pre-soak your wooden skewers in water for about 20 minutes to prevent them from burning during grilling.
Thread the vegetables onto the skewers, mix and match colors and shapes for maximum appeal.
Prepare a marinade with 2 tablespoons of olive oil, juice from one lemon, two minced garlic cloves, salt, and pepper to taste.
Generously brush the skewered vegetables with the prepared marinade.
Preheat your grill to medium heat.
Grill your vegetable kabobs for about 10 minutes, turning occasionally until they're marked and cooked to your preferred level of doneness.
Remove the kabobs from the grill and let them rest for a few minutes.
Serve the vegetable kabobs with a side of your choice or enjoy them as is for an ultra-healthy meal.
That was fresh!