You know, I simply can't get enough of cooking for my loved ones. There's something special about seeing everyone's faces light up when they taste my culinary creations. So, when my sister recently announced that she's going vegetarian, I instantly took it as a challenge to whip up something mouthwatering that caters to her dietary choices. And let me tell you, I've hit the jackpot with this Vegetarian Chorizo recipe!
Who would've thought vegetarian and chorizo could go so well together, right? But trust me, the flavors are out of this world, and you don't even have to worry about missing that good ol' meaty taste. The secret lies in the seasoning – you know what they say, variety is the spice of life. So, buckle up folks, 'cause we're in for a flavor explosion!
First things first, I like to gather all my ingredients in one spot. I usually start off by finding some top-notch soya mince or tempeh since it's got that lovely meaty texture. Now, get this – I discovered the key to transforming this humble protein is a mix of smoked paprika, garlic powder, cumin, coriander seeds, and red pepper flakes—oh, and a splash of apple cider vinegar! Nothing fancy, but it'll knock your socks off with that quintessential smoky, spicy taste!
Once I've marinated the soya mince in this zesty concoction, I gently sauté a lovely medley of onions and red bell peppers. Next, comes the star of the show – the spicy seasoned mince. You should hear the satisfying sizzle as it hits the hot pan. Holy guacamole!
Now, my absolute favorite part (aside from chowing down, of course) is when the heavenly aroma starts wafting through the kitchen, and I can see everyone eagerly peeking in, wriggling their noses, and eyeing the pan like a hawk!
I love serving up my veggie chorizo in tacos with all the fixin's – think fresh salsa, creamy guacamole, and a sprinkle of cilantro. But feel free to get creative with it! As I always say, good food is best shared. So why not invite some friends and family over to give this delish Vegetarian Chorizo a whirl? I guarantee you'll have them begging for seconds!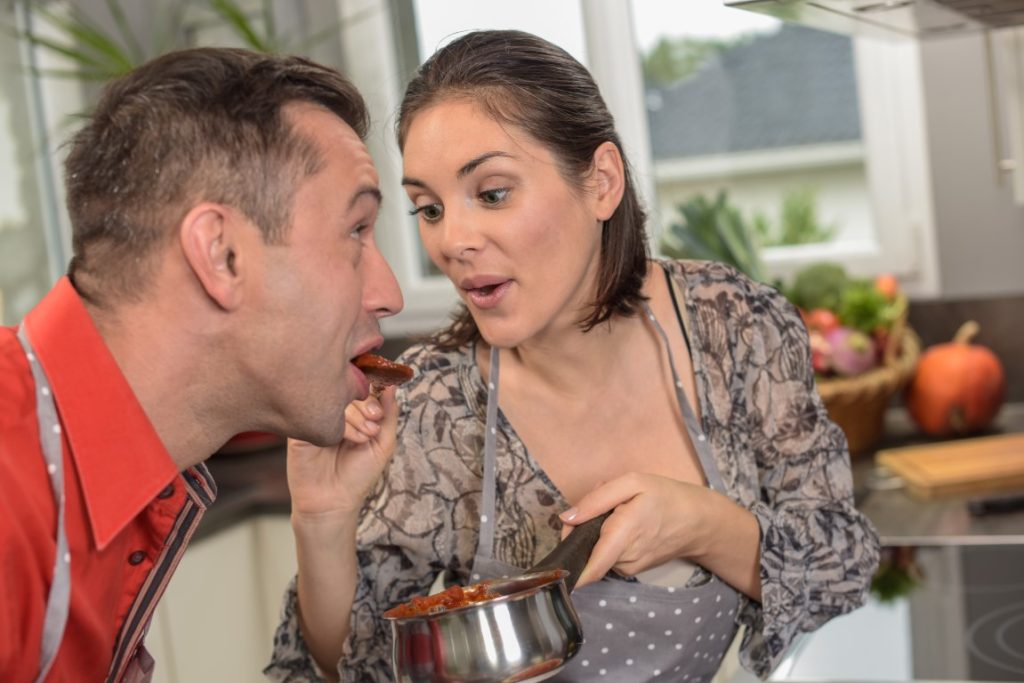 Gather ingredients:
1 cup soya mince or crumbled tempeh
1/4 cup apple cider vinegar
2 tablespoons olive oil
2 tablespoons smoked paprika
1 tablespoon garlic powder
1 tablespoon ground cumin
1 teaspoon coriander seeds
1/2 teaspoon red pepper flakes
Salt and pepper, to taste
1 large onion, chopped
1 red bell pepper, chopped
Optional toppings: fresh salsa, guacamole, cilantro, lime wedges
Instructions:
Prepare soya mince or tempeh according to package instructions, if needed.
In a large mixing bowl, combine apple cider vinegar, smoked paprika, garlic powder, cumin, coriander seeds, red pepper flakes, salt, and pepper.
Add soya mince or tempeh to the bowl of spices, tossing well to coat. Let marinate for at least 10 minutes to absorb the flavors.
Heat olive oil in a large skillet over medium heat. Sauté chopped onion and red bell pepper until softened, about 5 minutes.
Add marinated soya mince or tempeh to the skillet, stirring frequently until heated through and slightly crispy on the edges, around 10 minutes.
Adjust seasonings and spice level as desired. Remove from heat and set aside.
Prepare taco shells, tortillas, or other desired serving base.
Assemble vegetarian chorizo by placing a generous scoop of the mixture onto your choice of serving base. Top with fresh salsa, guacamole, cilantro, and lime wedges, as desired.
Serve immediately and enjoy with family and friends!
That was fresh!