Alrighty, let me tell ya, there's nothin' quite like roastin' a whole chicken to bring the whole gang together! I'm always up for throwin' on my apron and creatin' a meal that'll make 'em swoon, and roasted chicken is my ultimate go-to. My secret? It's all in the love and seasonin', my friend!
Preppin' the bird ain't no blink and it's done task, so I make sure I've got plenty of time. First things first, you gotta give that chicken a good ol' rinsin'. After patting that little beauty dry, I get down and dirty with the seasonin'. Salt, pepper, and a smidge of paprika – that's what gives my roasted chicken that extra oomph. Once it's seasoned in all the nooks and crannies, I stuff it full of goodness – lemon slices, fresh rosemary and thyme, and as many garlic cloves as I can fit!
Now, this next part might sound a little strange, but trust me, it's worth it. Just like loosening up before a big race, it's time to truss that chicken like a pro. It may seem like a hassle, danglin' behind the eight-ball, but it's totally worth the effort. Trussing ensures the bird cooks evenly, and gives it that picture-perfect appearance.
Now, time for the grand finale! Chuck that bad boy in the oven and let it transform into a golden, crispy delight. While it roasts, I get to work on side dishes that'll make Aunt Debbie go weak at the knees – think roasted veggies, creamy mashed potatoes and homemade gravy.
Once my masterpiece is complete and resting, I can't help but feel a warmth spread through me, knowing I'm about to share some mighty fine eatin' with my nearest and dearest. All in the name of a tender, juicy roasted chicken!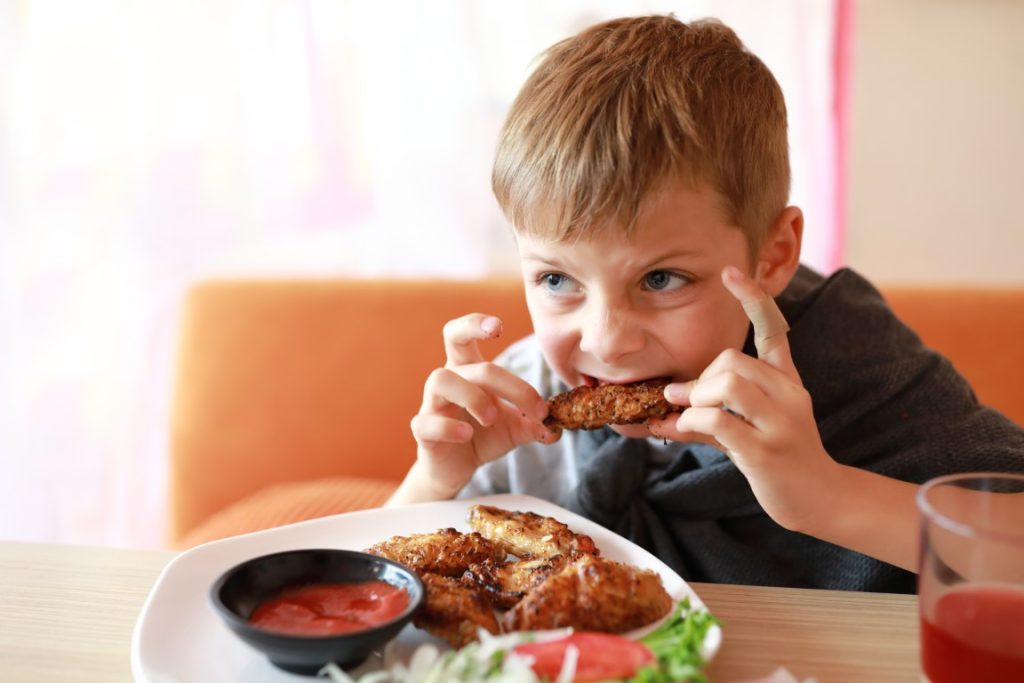 Gather ingredients:
1 whole chicken (3-4 lbs.)
2 tbsp olive oil or melted butter
Salt and pepper to taste
1 tsp paprika
1 lemon, sliced
4 garlic cloves, peeled
Fresh rosemary and thyme sprigs
Kitchen twine for trussing
Preheat oven to 425°F (220°C).
Prepare the chicken:
Rinse the chicken under cold water and pat dry with paper towels.
Season the chicken cavity and exterior with salt, pepper, and paprika.
Stuff the chicken:
Place lemon slices, garlic cloves, and herb sprigs into the cavity of the chicken.
Truss the chicken:
Tuck the wing tips behind the chicken back.
Tie the legs together with kitchen twine.
Place the chicken in a roasting pan or cast-iron skillet:
Rub the chicken with olive oil or melted butter.
Position the chicken breast-side up.
Roast in the preheated oven:
Roast for 1 hour and 15 minutes, or until the juices run clear and an internal temperature of 165°F (74°C) is reached.
Rest the chicken:
Remove the chicken from the oven and let it rest for 15-20 minutes before carving to retain its juiciness.
Carve and serve:
Remove the trussing twine, carve the chicken into portions, and enjoy with your favorite side dishes.
That was fresh!