There's nothing more satisfying than gathering friends and family around a table filled with delicious, homemade food. I mean, can you feel the excitement in the air when you announce that it's quesadilla night? That's right! The pièce de résistance in tonight's dinner menu is none other than the mouth-watering and delectable Beef Quesadilla.
Now I reckon the first thing we have to do is prep the ingredients like a boss. It's no secret, the key to tasty quesadillas lies in the quality and freshness of the ingredients. So, don't skimp on the good stuff! Go, grab those farm-fresh veggies, along with those juicy-looking beef cuts that you've been dreaming about all week.
Oh, and don't forget the cheese! After all, what's a quesadilla without the ooey-gooey melty cheese, am I right? Just imagine biting into that crispy tortilla filled with perfectly seasoned beef, sautéed peppers and onions, and of course, a generous helping of melty cheese that just ties everything together. Is your stomach growling yet?
Okay, so we've got our ingredients ready to roll; now it's time to cook up a storm. First off, let's season the beef with some love (and a good amount of spices and herbs). When it comes to beef, it's essential to cook it to perfection. No one wants to bite into a quesadilla with chewy, tough beef! Uh-uh, not in my kitchen! Sauté those veggies just right, with a bit of sizzle and a whole lotta love!
Once everything's cooked to perfection, we assemble the components into a symphony of flavors. Layer the tortilla with the beef and veggies, sprinkle on that cheese, and go ahead – load up as much as your heart desires. After all, you can't put a limit on happiness!
As you cook the quesadillas, you can smell that cheesy goodness wafting through your kitchen, making it almost impossible to wait any longer. But fear not, the wait will be worth it! And just when you think it couldn't get any better, don't forget to whip up some homemade guacamole and salsa – it's the cherry on top that'll have your guests asking for seconds and thirds!
So, there you have it. A recipe for creating Beef Quesadillas that'll not only satisfy your taste buds but also bring your family and friends closer together. Now, let the fiesta begin! Ole!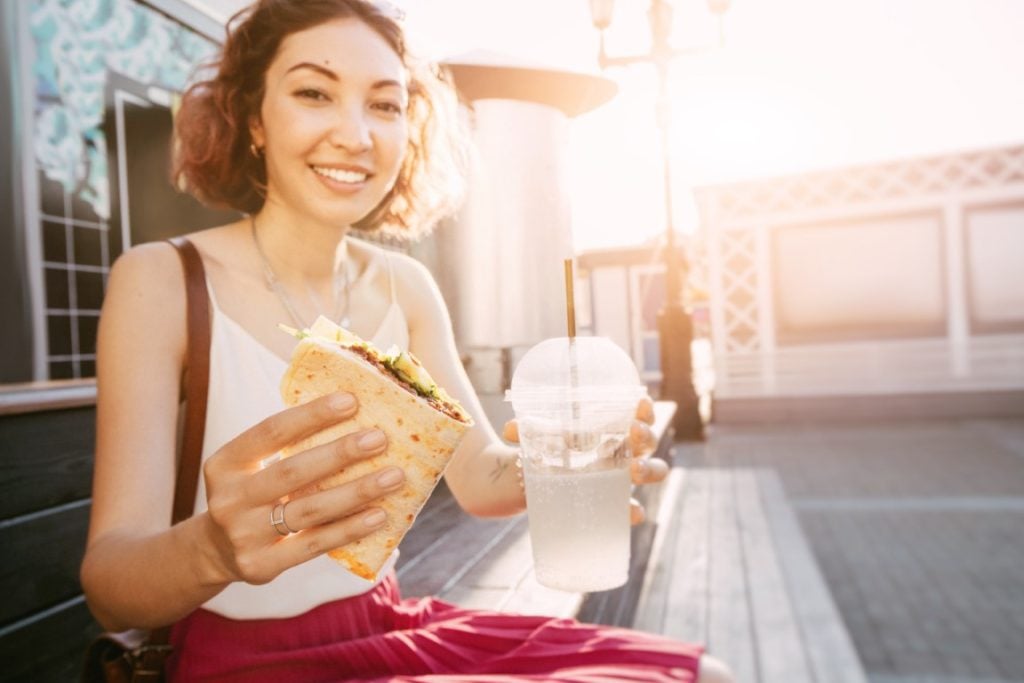 Gather the following ingredients:
1 lb ground beef
1/2 cup chopped onion
1/2 cup chopped bell pepper (any color you prefer)
1 teaspoon minced garlic
1 tablespoon chili powder
1 teaspoon ground cumin
salt and pepper, to taste
2 cups shredded cheese (cheddar or a Mexican blend)
8 medium-sized tortillas
1 tablespoon vegetable oil
Optional toppings: sour cream, salsa, guacamole, fresh cilantro
In a large skillet, heat about one tablespoon of vegetable oil over medium heat.
Add chopped onion, bell pepper, and minced garlic to the skillet. Cook until vegetables are soft and fragrant, stirring occasionally.
Add ground beef to the skillet with the cooked vegetables. Cook and crumble the beef until it's browned and cooked through.
Drain any excess grease from the beef and vegetable mixture.
Stir in chili powder, ground cumin, salt, and pepper. Cook for an additional 2-3 minutes, letting the flavors meld together.
Remove skillet from heat and set aside.
Preheat a large non-stick pan or griddle over medium heat.
Place one tortilla in the preheated pan, then generously layer it with shredded cheese.
Spoon a portion of the beef and vegetable mixture evenly over the cheese in the tortilla.
Top with another layer of shredded cheese and cover with a second tortilla.
Cook the quesadilla for 2-3 minutes on each side, or until the cheese is melted and the tortillas are lightly golden.
Transfer to a cutting board and let it cool for a minute before cutting into wedges.
Repeat the process with the remaining tortillas and filling.
Serve with optional sour cream, guacamole, salsa, and a sprinkle of fresh cilantro. Enjoy!
That was fresh!