Oh, the joy of gathering with loved ones around a table filled with delicious, homemade dishes! I absolutely adore whipping up hearty feasts for my family and friends, and one of my favorite go-to recipes is – wait for it – Broccoli Bacon Salad. Trust me, folks; it's a match made in heaven.
You're probably thinking, Broccoli? Really, now? Hang on, because you're in for a gastronomical adventure. First off, who doesn't love bacon? It's the ultimate naughty but nice treat, and when combined with good ol' broccoli, you've got a winning combo that's as nutritious as it is scrumptious.
To start off this flavorful fandango, the first thing you'll need is the freshest broccoli you can find – you know, that vibrant green goodness that screams Hey, I'm healthy, and I taste amazing too! Armed with your veggie bounty, chop that broccoli down into bite-sized wonders. Don't forget to also dice some red onion for a bit of zing and add some color to the mix. (Hint: for an extra burst of freshness, dunk your chopped veggies in ice water for a few minutes to crisp 'em up!)
Now, the pièce de résistance in this tantalizing salad is, of course, the crispy bacon. Fry that smoky goodness to perfection, and once cooled, break it all into delightful little pieces – because, let's face it, there's no such thing as too much bacon.
Finally, whisk together mayo, sugar, and a splash of vinegar in a little bowl; this lip-smacking concoction will bring the whole affair together. Pour that heavenly dressing over your chopped veggies and bacon, give it all a good toss, and voilà – the most incredible Broccoli Bacon Salad you've ever tasted!
Honestly, make this dish once, and your fam and friends will be begging for more. So fire up those stovetops, grab your aprons, and let's get cracking! The Broccoli Bacon Salad in all its glory awaits you.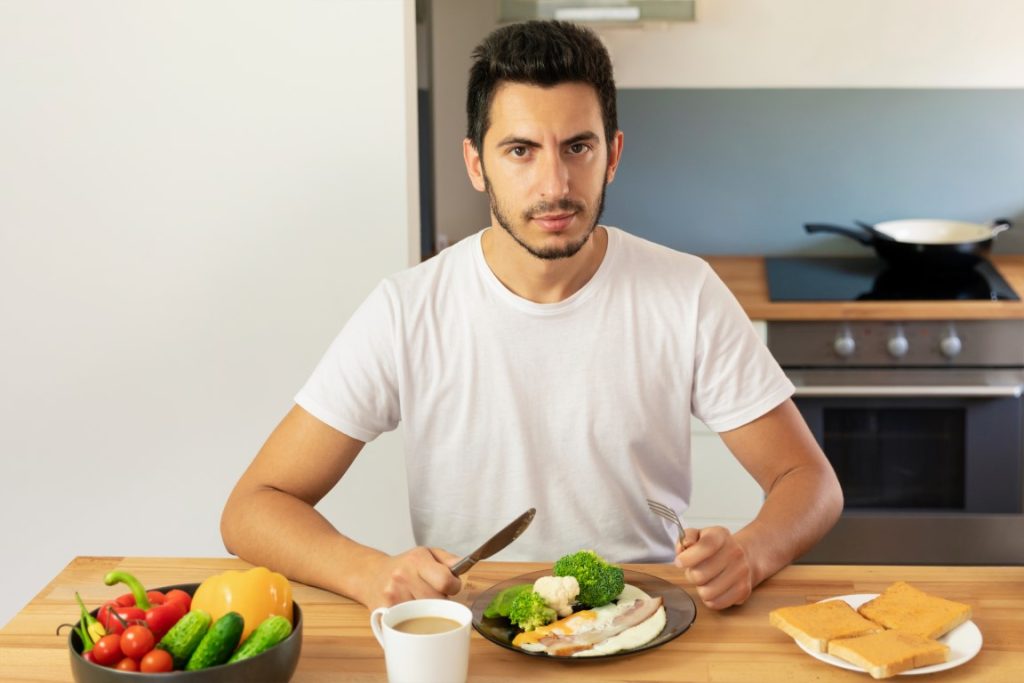 Ingredients:
Fresh broccoli (4 cups of small florets)
Bacon (8-10 slices)
Red onion (1/2 cup, finely diced)
Mayonnaise (1 cup)
Granulated sugar (1/4 cup)
White vinegar (2 tablespoons)
Salt and pepper (to taste)
Instructions:
Wash and pat dry the broccoli
Cut the broccoli into small bite-sized florets
Dice the red onion finely
Optional: To crisp up the veggies, dip the chopped broccoli and onion into ice water for a few minutes, then drain and pat dry
Fry the bacon in a pan until crispy, then set aside to cool
Once cooled, break the bacon into small pieces or crumbles
In a small bowl, whisk together the mayonnaise, sugar, and vinegar until smooth
Combine the broccoli, bacon, and red onion in a large salad bowl
Pour the dressing over the salad ingredients and toss gently until everything is well coated
Season with salt and pepper to taste
Refrigerate for at least 1 hour to allow flavors to blend
Serve chilled and enjoy your delicious Broccoli Bacon Salad!
That was fresh!