Oh boy! Nothing cranks up my kitchen creativity like whipping up a new recipe for my nearest and dearest. Today, I'm all set to concoct a deliciously frosty, trendy twist on the standard café latte: the Frozen Oat Milk Latte. I know, it sounds fancy, doesn't it? But trust me, preparing it wouldn't even break a sweat.
First off, let me tell you, this heavenly sip of summer doesn't pack the jittery punch of a typical latte. Au contraire, my friends, it's got a smooth-as-silk texture and a clean flavor that'll knock your socks off. And guess what? It's as healthy as can be, made from oats—a natural power grain—to which no one can turn a blind eye.
Before we march ahead, you need some freshly brewed espresso (decaf works too if you're not into the caffeine-zing), chilled oat milk, a bit of natural sweetener if you like, and ice. Simple enough, right?
Now for the fun part! Pop the ingredients in a blender and let it whirl away until it's all frothy and blended. Here's a tip from yours truly: Don't spin the wheels too long or you'll end up with an oat milk soup. You want it thick enough to make you feel you're sipping a cloud that's rained espresso shots—how divine does that sound?
Pour your brilliant creation into a tall glass, slap a straw in there, and voila! Your very own Frozen Oat Milk Latte is ready to go. Now ain't that a piece of cake?
So next time the mercury rises, or if you're just in the mood for a chilly thrill, whip up this little wonder. Your taste buds will be doing the happy dance in no time. Enjoy every sip, folks! Let's raise a glass to healthy indulgence! Cheers!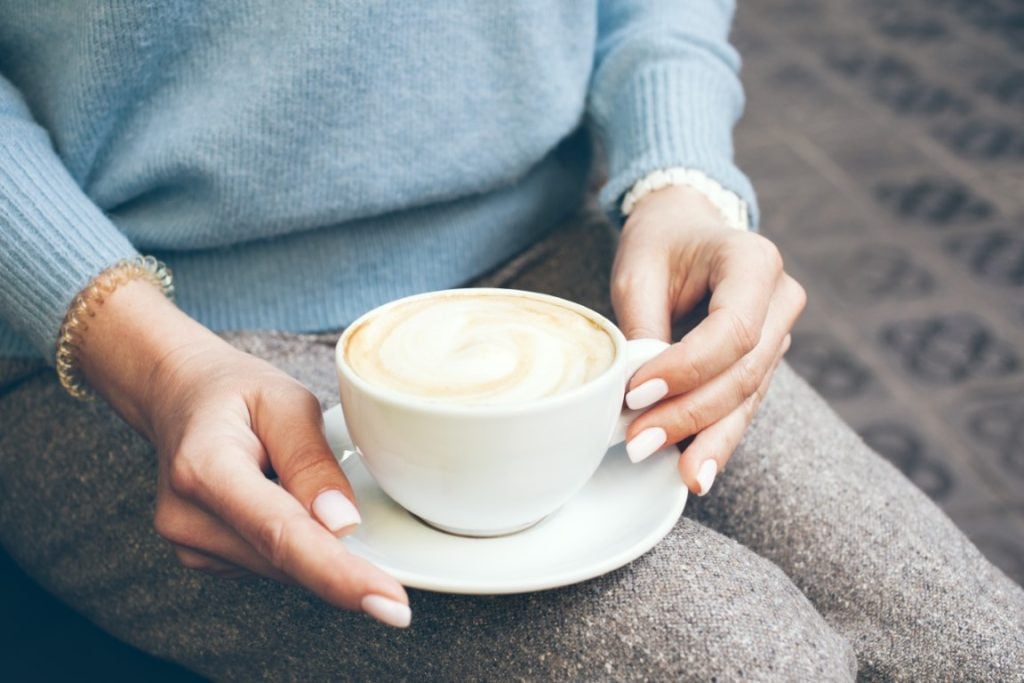 Start by brewing your favorite espresso or coffee (2 shots) and allow it to cool.
Pour the chilled espresso into a blender.
Add 1 cup of chilled oat milk to the blender.
Include 1-2 teaspoons of your preferred sweetener (optional).
Toss in a generous handful of ice cubes (about 1 cup).
Switch on your blender and blend on high speed until smooth, frothy, and well combined.
Be careful not to over-blend, the texture should be thick and icy, rather than liquified.
Pour your Frozen Oat Milk Latte into a tall glass.
Add a straw and enjoy chilled.
Adjust the quantities to your liking for future lattes.
Tip: Feel free to add a dusting of cocoa powder or cinnamon on top for extra zing or garnish with a sprig of mint for a classy touch. Enjoy!
That was fresh!