Alright, my foodie brigade, get ready to put on your gourmet hats because we're diving headfirst into creating an all-time favorite, the Iced Caramel Macchiato. Are you ready to whip up some frothy magic at home? Hang tight, because we're in for a rollercoaster of flavors, all adding up to a perfect cup of joy.
Let's get started, shall we? First up, the star of our show: the mellow, rich espresso. Grind yourself a heaping spoonful. Too fresh? Impossible! Remember, good things take time, and a great macchiato isn't any different. Long story short, if you're keen on a fantastic brew, fresh is best.
Next, we butter up our drink with some icy cold milk. Ah! The lusciousness of the milk as it wraps around the bold espresso – it's like the perfect pair of dancing partners. Into the blender it goes! Yes siree, we're shaking things up a bit here! A whirl here, a splash there, and voila! Your espresso and milk are ready to tango.
But wait, there's more – the grand finale. The caramel drizzle – oh boy, isn't that a sight for sore eyes? A generous dollop of caramel syrup kissed with a sprinkle of sea salt, whisked until smooth; it's the cherry on top of our macchiato sundae. Drizzle over your frothy blender magic, and there you have it!
To those skeptics out there who thought homemade coffee was a big no-no, welcome to my crazy, chaotic, coffee-obsessed world. Crafting a homemade Iced Caramel Macchiato isn't rocket science; it's just a frothy blend of patience, fun, and your favorite flavors. Bon appétit! Now, wouldn't you pour me a glass of that refreshing deliciousness?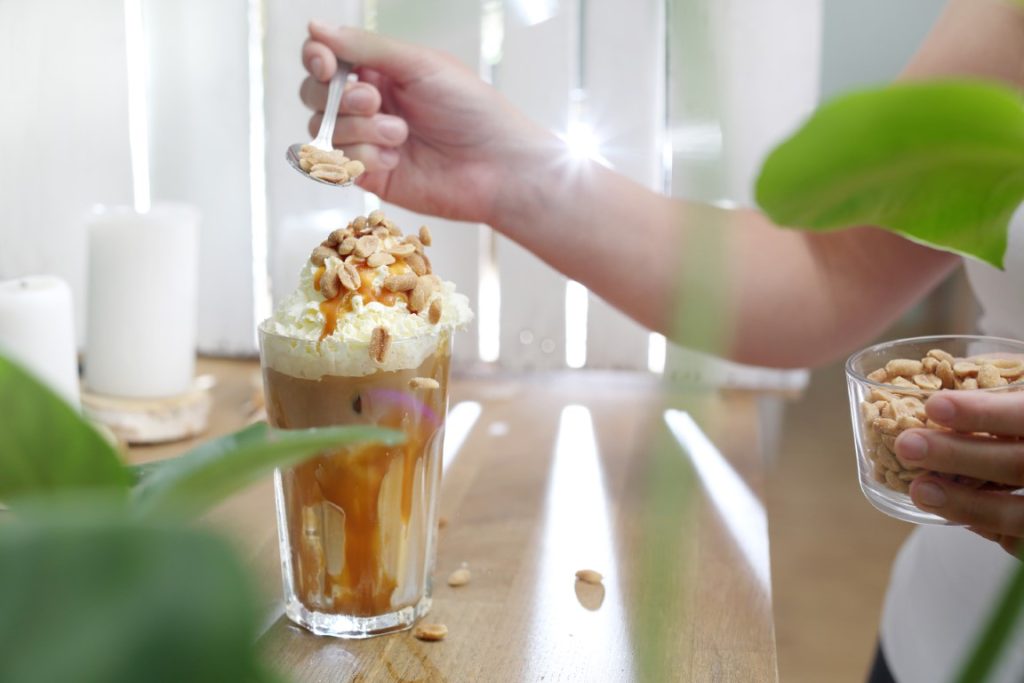 Start by brewing a single shot of espresso. If you don't have an espresso machine, make a very strong coffee as an alternative.
While your espresso is brewing, take a tall glass and fill it to the top with ice cubes.
Pour cold milk into the glass, until it's about three quarters full.
Once the espresso is ready, slowly pour it over the milk and ice. The objective is to have a nice layer of espresso on top.
Now it's time to add some sweetness! Take two tablespoons of caramel syrup and gently pour it over the espresso layer. Be careful to not mix the layers.
Stir the remaining caramel syrup with a pinch of sea salt until smooth.
Drizzle this caramel sea salt concoction over your macchiato marvel and use a long spoon to lightly blend the layers together, maintaining a vague separation.
Take a moment to admire your creation, then get your straw ready and enjoy your homemade Iced Caramel Macchiato!
That was fresh!