Well, butter my buns and call me a biscuit! When it comes to satisfying my family and friends with a hearty, home-cooked meal, I can't resist the allure of a perfectly cooked pork chop. You know, the kind that's tender, juicy, and packed with flavor? Yeah, that's the ticket!
To get started, I make a beeline for the butcher to pick up some thick-cut, bone-in pork chops. Trust me, the bone-in part is essential – it helps to keep the meat tender and adds a little extra oomph to the flavor.
Next up, it's time to whip up a lip-smacking, finger-lickin' marinade for those chops. I grab a bowl and mix together a generous glug of olive oil, a splash of apple cider vinegar, a dollop of Dijon mustard, and a smattering of minced garlic. Oh, and don't forget the herbs and spices – a sprinkle of rosemary, thyme, and a pinch of salt and pepper is just the ticket!
I let those pork chops soak up the marinade for a good hour or two, making sure they're fully infused with all that tasty goodness. Now, it's time to get cookin'!
I preheat my trusty cast-iron skillet, add a drizzle of oil, and carefully lay in those marinated chops. The sizzle and aroma that fills the kitchen is enough to make your mouth water! I sear the chops for a few minutes on each side, then pop the skillet into a preheated oven to finish 'em off.
Once they're cooked to perfection, I let the chops rest for a few minutes to lock in all those delicious juices. As I plate up my juicy pork chop creation, I know I've hit the nail on the head – these babies are the real deal!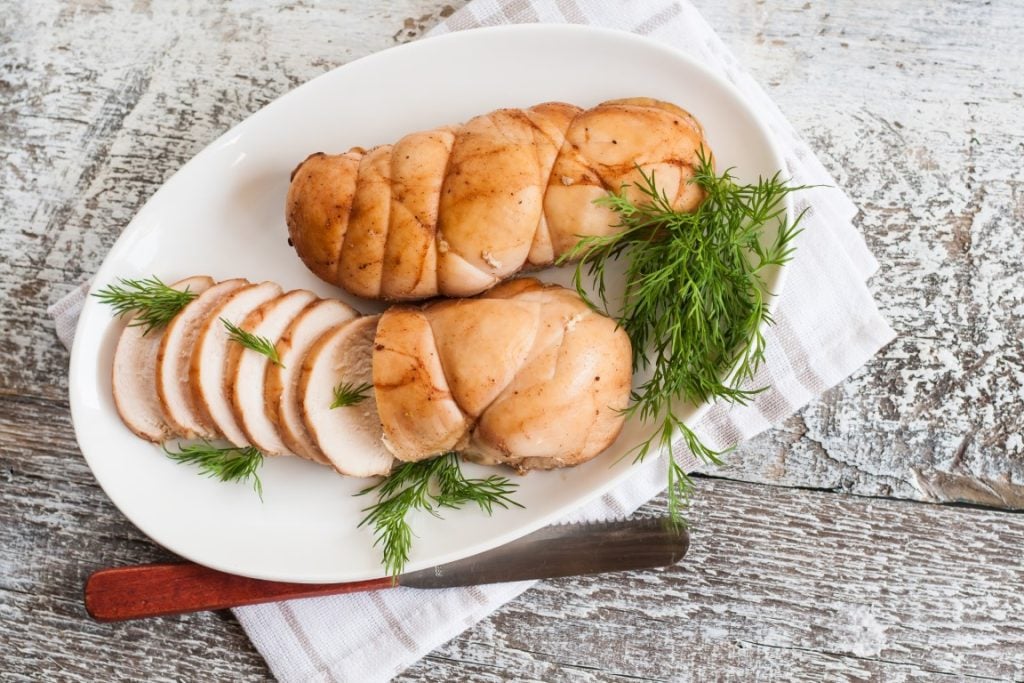 Ingredients:
4 bone-in pork chops (about 1 inch thick)
2 tablespoons olive oil
Salt and black pepper, to taste
1/2 teaspoon garlic powder
1/2 teaspoon onion powder
1/2 teaspoon paprika
1/2 teaspoon dried thyme
Instructions:
Preheat your oven to 425°F (218°C).
Season both sides of the pork chops with salt and black pepper.
In a small bowl, mix together garlic powder, onion powder, paprika, and dried thyme. Sprinkle the mixture over both sides of the pork chops, pressing the seasoning in with your fingers.
In an oven-safe skillet, heat olive oil over medium-high heat.
Once hot, add the pork chops to the skillet and cook for 2-3 minutes per side, or until browned.
Transfer the skillet to the oven and bake for 10-15 minutes, or until the internal temperature of the pork chops reaches 145°F (63°C).
Remove the skillet from the oven and let the pork chops rest for 5-10 minutes before serving.
Serve hot with your favorite sides like mashed potatoes or roasted vegetables.
That was fresh!