Well now, isn't apple pie just the cat's meow? Those juicy fruit morsels, knee-deep in a rich, flaky crust, reverberating with the taste of vanilla and cinnamon – priceless!
Gather 'round, folks! It's time to unmask the secrets of whipping up this toothsome delight. Let's not beat around the bush – you'll be painting a pretty picture in the kitchen in no time!
First off, choosing the pie's unsung hero – apples. Fuji, Honeycrisp, Granny Smith, take your pick! They've all got something unique to bring to the table. Oh, and don't forget, an apple a day keeps the doctor away! Plus, nothing quite like the satisfying snap of an apple being corralled into bite-sized chunks, am I right?
Once our apples are dressed with sugar, cinnamon, and lemon juice, we let 'em chill for some time. It's almost like they're sunbathing on a balmy afternoon, soaking in those sweet and tangy notes!
Meanwhile, we tackle the crust. It's a game of patience, dear friends. But the reward? A flaky casing that's enough to make your tastebuds burst into a wild dance!
As the fragrance of ripened apples, melded with sweet and spicy notes wafts through the air, it's time to pop in the oven our masterpiece. Much like leaving kids to their own devices, there's a thrill in seeing that pie puff and blister, turning a sunny, golden hue.
With this drool-inducing all-American dessert fresh out of the oven, trust me, you'd have cordoned-off a guaranteed spot in everyone's good books. So, let's roll up those sleeves and dive into the joy of baking, shall we?
Remember, a little bit of this and a pinch of that can make a whole world of difference. And in the kitchen, that's the whole nine yards!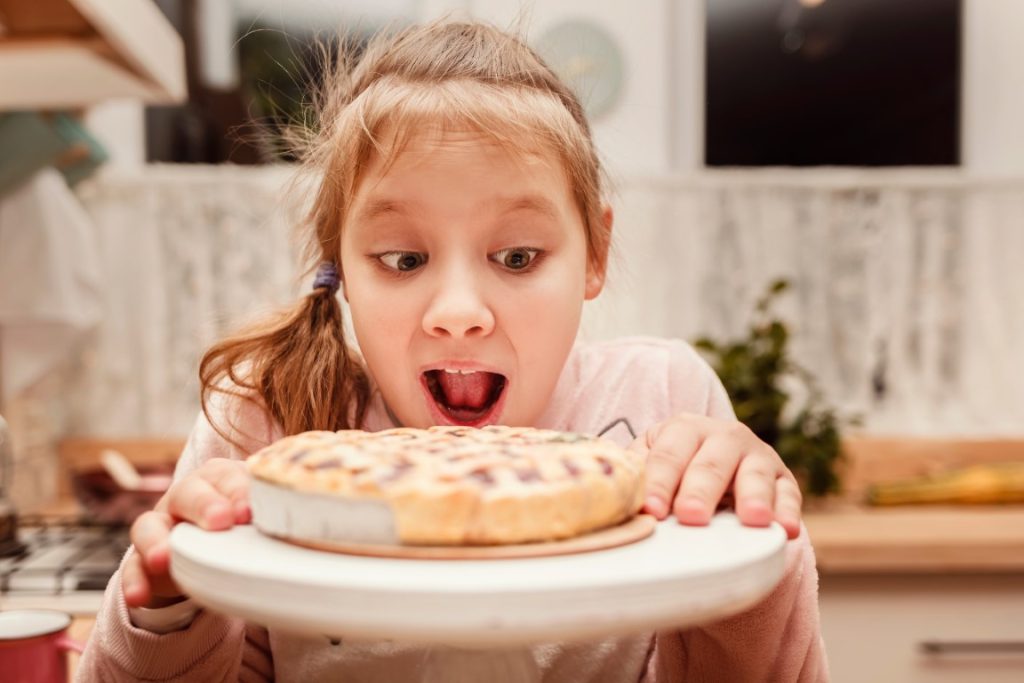 Gather 8 cups peeled, cored, sliced Granny Smith apples
Preheat the oven to 425 degrees F (220 degrees C)
Mix 2 tablespoons lemon juice and 3/4 cup white sugar with apples in a large bowl
Spice the apples further with 2 teaspoons ground cinnamon and 1/4 teaspoon ground nutmeg
Set aside to imbibe flavors
Roll pastry slightly larger than the pie plate
Carefully transfer the pastry to the pie plate
Press gently into the bottom and up sides of the dish
Trim pastry to 1/2-inch from the edge of the plate
Pour apple mixture into the pastry
Cut small pieces of 1 tablespoon unsalted butter and sprinkle them over the apples
Roll out the second disk
Place it over the apple filling
Trim pastry to 1 inch from the edge of pie plate
Press down edges to seal, and vent it by cutting small slits in several places
As an optional step, mix 1 tablespoon white sugar and 1/4 teaspoon ground cinnamon in a small bowl
Sprinkle cinnamon sugar evenly over the pie
Bake in the preheated oven until crust is golden and filling is bubbly, 40 to 45 minutes
Allow to cool before slicing and serving.
That was fresh!