Ah, there's nothing quite like gathering my nearest and dearest around the table, ladling out heaps of steaming hot pasta, and watching their eyes light up as they take that first mouthwatering bite. Cooking for my loved ones brings me immense joy, and my latest culinary masterpiece – Tomato Basil Pasta – hit the spot and then some!
So, let me tell you how I whipped up this scrumptious dish that had everyone coming back for seconds (maybe even thirds, but who's counting?). I began by selecting only the freshest and ripest cherry tomatoes, a colorful assortment of red, orange, and yellow ones, to make that sauce really pop with flavor. Honestly, it's like picking little nuggets of sunshine!
Next up, a trip to my backyard herb garden to snip off some fragrant basil leaves. You just can't beat the aroma that fills the air when you pluck them right from the source, and don't even get me started on the taste – heaven! Pro tip: always give your basil a quick rinse before using it to get rid of any lingering dirt or critters.
Now, the transformation into a lip-smacking concoction begins. I heated up some olive oil in a pan and threw in a touch of minced garlic (because who doesn't love garlic?). As soon as that tantalizing smell filled the air, I knew it was time to toss in those juicy tomatoes and let them do their thang. Boy, did they sizzle and spit, like a fiery dance of flavors, as the tomatoes slowly transformed into a rich, velvety sauce.
As I let the sauce simmer, I set a pot of salted water to boil for the pasta. Some good ol' farfalle, partly because it's such a fun word to say and partly because the bow-tie shape just adds a fanciful flair to the dish. It's the little things, am I right?
When everything was cooked and ready to mingle, I tossed the pasta in that luscious sauce, delicately incorporating that delightful basil, and finally, a generous sprinkle of zesty lemon zest. The end result? Pure magic on a plate, if I do say so myself!
Pasta night had never been so delicious. Well, until I start dreaming up my next fantastic concoction. Until then, happy cooking!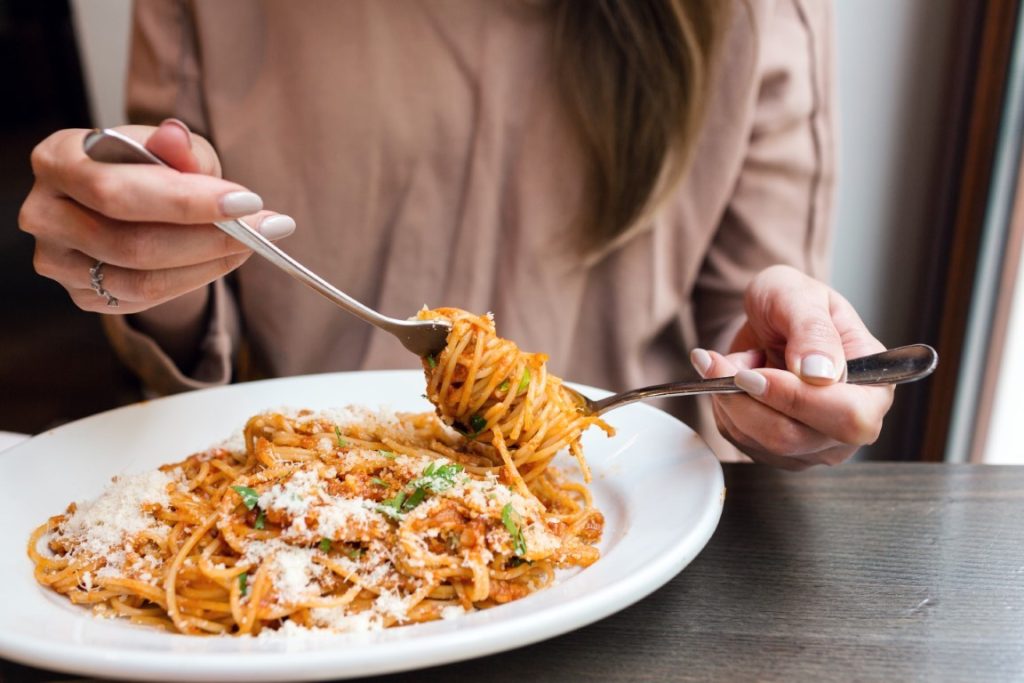 Gather ingredients:
12 oz farfalle pasta
2 cups cherry tomatoes (a mix of red, orange, and yellow)
1/4 cup fresh basil leaves
2 cloves garlic, minced
1/4 cup olive oil
Zest of 1 lemon
Salt and pepper, to taste
Grated Parmesan cheese, for serving (optional)
Instructions:
Rinse and halve cherry tomatoes.
Wash and roughly chop fresh basil leaves.
Start boiling a pot of salted water for the pasta.
In a separate pan, heat olive oil over medium heat.
Add minced garlic to the heated olive oil, stirring occasionally until fragrant.
Toss the halved cherry tomatoes into the pan with the garlic and olive oil.
Cook tomatoes until they're softened and start to break down, creating a velvety sauce.
While the sauce simmers, cook farfalle pasta in the boiling water until al dente, following the package instructions.
Drain cooked pasta, reserving some pasta water for later.
Combine pasta with the tomato sauce, adding a bit of reserved pasta water if needed for a smoother consistency.
Gently mix in chopped basil leaves and lemon zest.
Season with salt and pepper to taste.
Serve immediately, topping with grated Parmesan cheese if desired.
Enjoy your delicious, homemade Tomato Basil Pasta!
That was fresh!