As someone who's head over heels in love with cooking for my nearest and dearest, I've got the perfect dish up my sleeve for those lazy weekend afternoons. I simply can't get enough of the heavenly taste and guilt-free satisfaction that comes with each bite of my tantalizing low-carb vegetable avocado salad. It's a dish that I wholeheartedly enjoy making, and, trust me, it's a real crowd-pleaser.
Now, as we all know, good things come to those who wait, so take your time and let's get down to business. First up, you'll need to gather the freshest, most colorful and nutritious veggies for this salad. A trip to your local farmer's market or grocery store should ideally grace you with cherry tomatoes, cucumber, bell peppers, red onion, and my personal favorite – avocado. Oh, I can taste the magic already!
Once you've got your veggies on deck, it's time to unleash your inner artist and chop, slice, and dice your way through the colorful veggie medley. Just make sure you dice 'em just right, as the secret of this salad lies in the perfect bite-sized pieces that make it absolutely irresistible.
Before you mix all these veggies together, don't forget to add that extra pizzazz! A handful of fresh cilantro — chopped, of course — and a tantalizing homemade dressing. Just mix up some freshly squeezed lime juice, a bit of apple cider vinegar, extra-virgin olive oil, minced garlic, salt, and pepper. Trust me; this tangy concoction screams flavor on all levels.
Finally, toss everything together in a large salad bowl and, voilà, you've just created a low-carb masterpiece. I feel the excitement in the air just talking about it. Hooray! You can now take your tastebuds for a spin with this wondrous low-carb vegetable avocado salad. Just one bite of this scrumptious, nutritious, and guilt-free dish will have you falling head over heels in love too. Enjoy!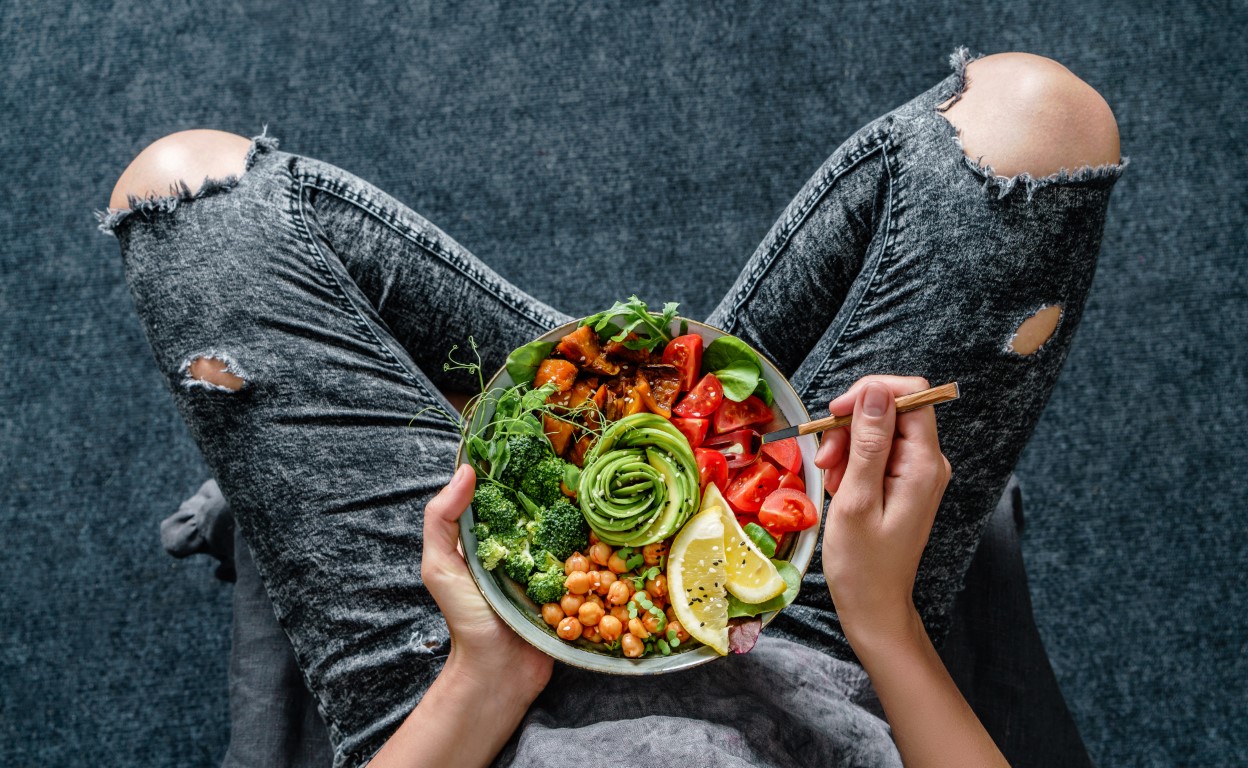 Gather ingredients:
2 cups cherry tomatoes, halved
1 large cucumber, diced
1 red bell pepper, diced
1 yellow bell pepper, diced
1 small red onion, diced
1 ripe avocado, diced
1/4 cup fresh cilantro, chopped
Prepare dressing:
Juice of 1 lime
2 tablespoons apple cider vinegar
2 tablespoons extra-virgin olive oil
1 clove garlic, minced
Salt and pepper, to taste
Instructions:
In a large salad bowl, mix together halved cherry tomatoes, diced cucumber, diced bell peppers, and diced red onion.
Gently fold in diced avocado to ensure it doesn't get mashed up.
Sprinkle chopped cilantro over the vegetables.
In a separate small bowl, whisk together lime juice, apple cider vinegar, olive oil, minced garlic, salt, and pepper to create the dressing.
Drizzle dressing over the salad and toss gently to evenly coat the vegetables.
Taste and adjust seasoning with extra salt and pepper, if necessary.
Allow salad to sit for a few minutes for flavors to meld, then serve and enjoy.
That was fresh!