Ah, French Toast – that beautifully golden, custard-soaked delight that effortlessly straddles the line between breakfast and dessert. As an avid home chef, whipping up a batch of French Toast for my family and friends is a true labor of love, and has become sort of a weekend ritual at our get-togethers.
Now, I'll let you in on my little secret: The key to making the best French Toast lies in finding the perfect balance between sweet, savory, and oh-so-crunchy. So, without further ado, let's dive into the epic adventure of creating this classic brunch favorite, shall we?
Alright, first things first – the bread. You might think any ol' loaf would do, but the truth is, French Toast is at its finest when made with thick slices of slightly stale brioche or challah. Trust me, these eggy breads work wonders in conjuring up that ever-elusive tender-yet-crispy texture.
Next up, the batter. Straight up, nothing beats a combo of whole milk, eggs, sugar, vanilla extract, and a pinch of both cinnamon and nutmeg. Sure, there are fancier recipes out there, but sometimes – ain't it the simplest of things that taste the best? And don't skimp on the whisking! You want that batter as smooth as silk before giving your humble bread pieces their much-needed dunk.
And onto the magic – the griddle! Melt a heavenly mix of butter and a smidge of oil (trust me, it's the key to avoiding burnt buggers!) and lay your soaked slices onto the sizzling pan. Hear that searing sound? Oh boy, does that make my mouth water! A few quick flips later, and voila, those gorgeously enveloped slices are just about ready to rumble.
Now, don your chef hat and bust out your fave toppings to crown your French Toast masterpiece. A light dusting of powdered sugar, perhaps? Or maybe some warm, sticky maple syrup? Ultimately, the choice is yours, my fellow foodie fiends. The sky's the limit!
Well, there you have it, folks – the tantalizing tale of French Toast extraordinairé. So grab your forks, gather your pals, and give your kitchen a whirl – because trust me, it's high time for some flippin' good fun!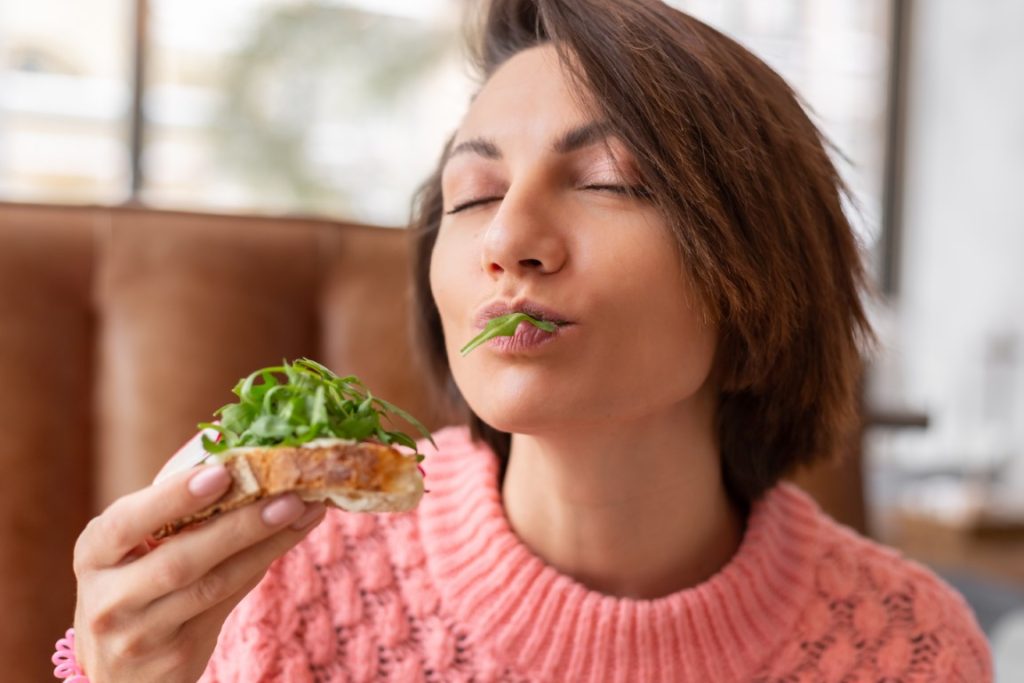 Gather ingredients:
1 loaf of slightly stale Brioche or Challah bread (8-10 thick slices)
1 cup whole milk
4 large eggs
1/4 cup granulated sugar
2 tsp pure vanilla extract
1/2 tsp ground cinnamon
1/4 tsp ground nutmeg
Butter and oil for cooking
Toppings of your choice (e.g., powdered sugar, maple syrup, fresh fruit)
Prepare the batter:
Whisk together milk, eggs, sugar, vanilla extract, cinnamon, and nutmeg in a shallow dish until smooth.
Soak bread slices:
Dip each bread slice into the batter, letting it sit for about 20-30 seconds on each side to ensure it's well-coated.
Preheat griddle or non-stick skillet:
Heat a non-stick skillet or griddle over medium heat.
Melt butter and oil:
Add a tablespoon of butter and a bit of oil to the pan, allowing them to melt and mix together for even cooking.
Cook French Toast:
Place soaked bread slices onto the hot griddle, being careful not to overcrowd the pan.
Cook for 2-3 minutes until the underside is golden brown, then flip and cook for another 2-3 minutes on the other side.
Repeat with remaining slices, adding more butter and oil as needed.
Serve and enjoy:
Plate the cooked French Toast and top with your choice of toppings, such as powdered sugar, maple syrup, or fresh fruit. Enjoy!
That was fresh!