Ay caramba! Whenever the urge to whip up a good ol' cheese pizza hits, it's like being on cloud nine. On comes the apron, up roll the sleeves and ka-chow, into the kitchen I saunter. Making cheese pizza from scratch – it's not just about cooking, it's a flaming passion that sizzles fiercely in my heart.
Now, folks might think pizza's a piece of cake. But let me tell you, it's a whole different ball game when you're kneading the dough with your own two hands. I'm not one to cut corners, so I start fresh, tossing and turning the dough until it's ready to hit the oven. Preparing it is a hoot and a half, and it always leaves me grinning like a Cheshire cat.
Of course, using fresh, natural ingredients is the name of the game. Forget those frozen chunks of stuff they call cheese; I opt for full-fledged dairy delight. I'm talking freshly shredded mozzarella promising a tantalizing twirl of melt-in-your-mouth goodness.
Just for a lark, sometimes I like playing fast and loose with the traditional pizza rules. Throwing on a dash of sharp cheddar, a sprinkle of smooth gouda, or even a hint of bold blue cheese – well, it sends the taste buds spiraling into ecstasy.
The moment that heavenly aroma wafts through the air, every belly in the house starts growling like a bear. Sure, it's a bit of a wait, but oh boy, when you sink your teeth into that crispy crust blanketed with molten, golden cheese – it's pure bliss, I tell ya!
Hence, my love affair with the humble cheese pizza continues. Why order out when you can create your own slice of paradise right at home? After all, as the saying goes, the secret ingredient in any dish is always love. And let me tell ya, my love for cheese pizza…well, it takes the cake!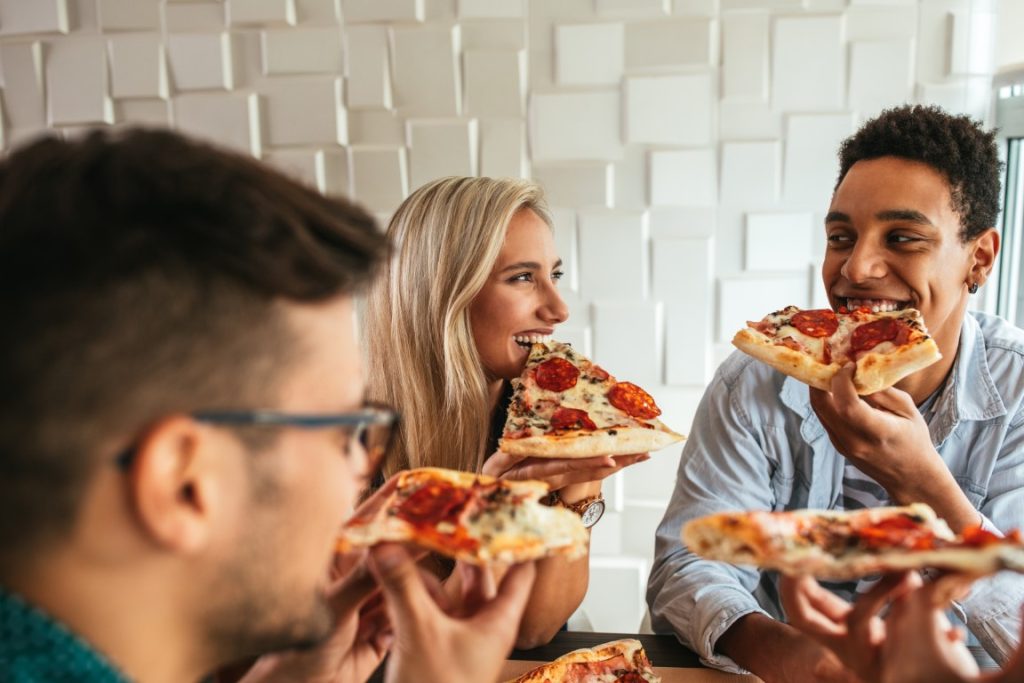 Preheat the oven to 475° F (245° C).
For the pizza dough, in a large bowl, mix together 3 1/2 cups of flour, 1 tsp sugar, 1 packet of yeast, and 2 tsp salt.
Warm 1 1/2 cups of water to about 110°F, or until it is warm to the touch, and mix this into the flour mixture. Add 2 tbsp of olive oil as well.
Gradually knead the mixture into a smooth, firm dough. If it's too sticky, add a little more flour.
Place the dough on a lightly floured surface and knead it for about 10 minutes. The dough should be smooth and elastic.
Lightly oil a large bowl, place the dough in it, and cover it with a damp cloth. Leave it to rise in a warm place for about two hours.
Once the dough has doubled in size, flatten it out on a slightly floured surface.
Roll the dough into the desired shape and thickness, and place it onto a greased pizza stone or baking sheet.
Spread a thin layer of tomato sauce over the dough, leaving about a half inch from the edges for crust.
Generously top the pizza with 2 cups of shredded mozzarella cheese.
Sprinkle with a pinch of salt, pepper, and some dried oregano or basil, if desired.
Bake in the preheated oven for 15-20 minutes, or until the crust is golden brown and the cheese is bubbly and slightly browned.
Remove from the oven and allow it to cool for a few minutes before slicing and serving. Enjoy your homemade cheese pizza!
That was fresh!