Well, well, well! It looks like it's about time to stir up some comfort food magic – some mouthwatering Sloppy Joe's, that is! Got your aprons on folks? Abracadabra—let's whip up a culinary storm!
These beloved sandwiches, the holy-union of meat and bun, sweet and tangy—oh my lord, they're the bee's knees! You might think, Ah well, it's just a hodgepodge of ground beef and sauce. But oh no, my dear friend, that's where you'd be way off base. It's a labor of love, an art, a Martha-Stewart-level prestidigitation!
First things first, I make a beeline for the freshest meat and veggies I can get my paws on. Because hey, the secret's in the sauce, and the sauce? It's in the veggies! I sauté onions, bell peppers, and garlic till their fragrance permeates every nook and cranny—just this side of caramelized, not a moment longer. Then, I toss in ground meat, creating a heavenly blend—the 'pièce de résistance' of this operation.
What's that? A Sloppy Joe without the sloppiness? Blasphemy – it's all in the name after all! But worry not, the next step is where the magic happens — a concoction of tomato sauce, brown sugar, mustard, and a dash of good old Worcestershire, simmered to perfection, until it's a saucy masterpiece.
And voila, there you have it! Spoon that incredible mixture onto a soft bun, and bam! The Sloppy Joe's ready for a debut in your dining room. Or, in our case, gobbled down standing at the kitchen counter before it even sees the light of a dining room. But hey, everyone's a fan of devouring finger-lickin' good food, right?
Sweet heavens, I'm salivating just thinking about it. So, what are we waiting for? Aprons on, ingredients out, it's Sloppy Joe time folks!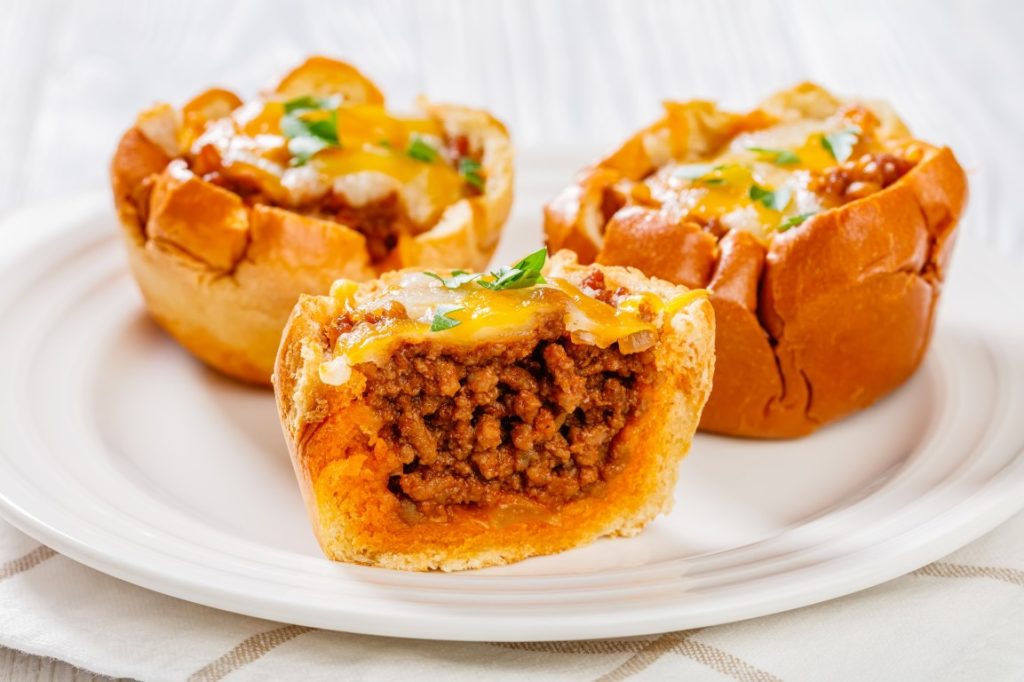 Gather the ingredients: 1 pound of ground beef, 1 finely chopped onion, 1 finely chopped bell pepper, 2 cloves of minced garlic, 1 cup of ketchup, 2 tablespoons of brown sugar, 1 tablespoon of mustard, 1 tablespoon of Worcestershire sauce, salt and pepper to taste, and hamburger buns to serve.
Heat oil in a large skillet over medium heat.
Add onions, bell peppers, and garlic to the skillet.
Sauté until the veggies are soft and lightly browned.
Add the ground beef to the skillet with the vegetables.
Cook the mixture, breaking up the meat, until it is no longer pink.
Drain off any excess fat from the pan.
Add ketchup, brown sugar, mustard, and Worcestershire sauce to the skillet.
Mix everything together well, ensuring every piece of meat is coated with the sauce.
Season with salt and pepper to your taste.
Lower the heat to simmer and let the Sloppy Joe mixture cook for another 10-15 minutes, allowing the flavors to meld together.
Spoon generous amounts of the mix onto the bottom half of hamburger buns.
Cover with the other half of the buns before serving.
Enjoy your homemade Sloppy Joe's that are both delicious and easy to make!
That was fresh!