Boy, oh boy, I have just tried my hand at making the most scrumptious lemon crumb muffins you can imagine, and let me tell you, they were a smash hit with my family and friends! Picture this: you bring out a tray of fluffy, moist lemon muffins topped with a dreamy, buttery crumb layer…and you've got everyone's attention!
You know what they say, When life gives you lemons, make lemon muffins. Okay, maybe that's not exactly how the saying goes, but it should, if you ask me! As a cooking aficionado, I'm always on the hunt for the freshest and healthiest ingredients to make my dishes burst with flavor, pun intended! Lemons are the perfect balance of tang and zing, and they create the ideal pairing with these melt-in-your-mouth muffins.
First things first, I grabbed my trusty apron, rolled up my sleeves and got to work, ready to whip up a storm in my kitchen. The fragrance of lemons washed over me as I zestfully grated the lemon peels – it was like a symphony of citrus in the air!
Now, I'm no Nigella Lawson or Julia Child, but I do know a few tricks for keeping my muffins fluffy and moist. The secret ingredient? Plain Greek yogurt – not only does it give the muffins that delightful, velvety texture, but it's a healthier alternative to your typical butter-based recipe.
And let's not forget the crumb topping – it's like the icing on the cake, or should I say, the muffin? Each heavenly bite becomes a crunchy, sweet, and tangy explosion of flavors.
When I finally pulled those beauties out of the oven, I knew I'd hit the jackpot. There's nothing more heartwarming than seeing my loved ones bask in the aroma, waiting to bite into the fruit of my labor – literally!
So, next time life hands you a sack o' lemons, don't be bummed. Turn it into an opportunity to wow your family and friends with some luscious, lip-smacking lemon crumb muffins! Trust me; they'll love you for it.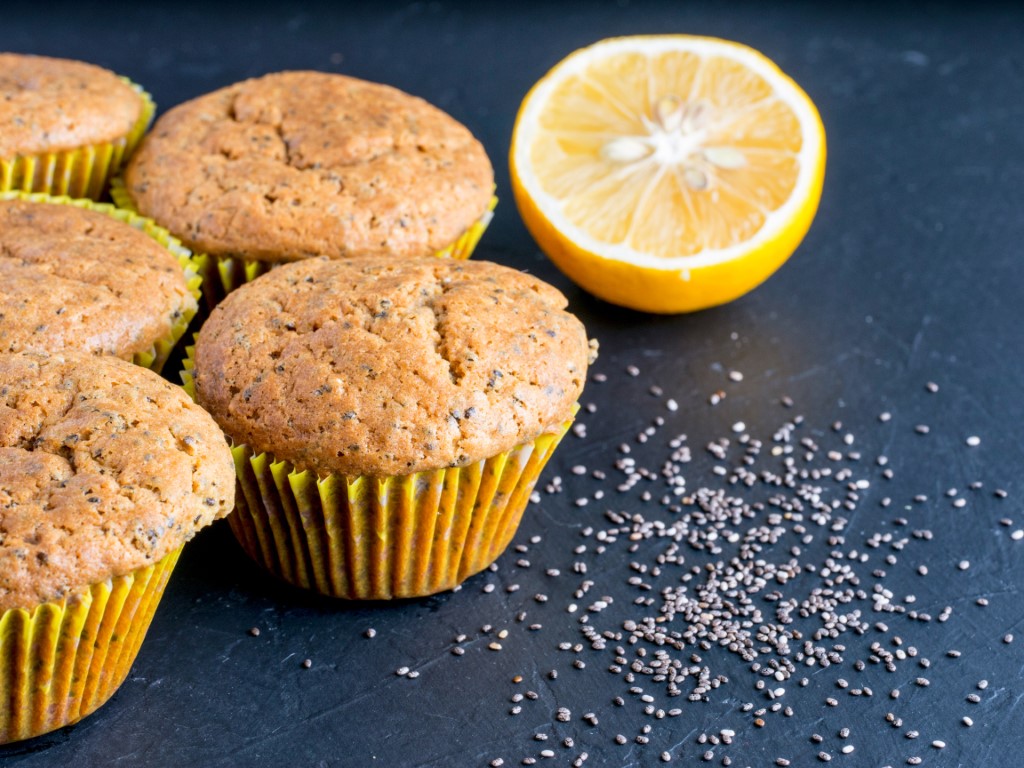 Preheat oven to 400°F (205°C) and line a muffin tin with paper liners.
For the muffin batter:
In a large bowl, whisk together 2 cups all-purpose flour, ½ teaspoon salt, 2 teaspoons baking powder, and 1 cup granulated sugar.
In a separate bowl, whisk together ½ cup vegetable oil, ½ cup plain Greek yogurt, 2 large eggs, ¼ cup freshly squeezed lemon juice, and 2 teaspoons grated lemon zest.
Gently fold the wet ingredients into the dry, mixing until just combined (avoid overmixing to keep your muffins fluffy).
For the crumb topping:
In a small bowl, combine ⅓ cup all-purpose flour, ¼ cup granulated sugar, and 2 tablespoons cold unsalted butter (cut into small chunks).
Use your fingers to pinch and rub the ingredients together, creating a crumbly, slightly chunky consistency.
Assembly:
Fill each muffin cup in the tin about two-thirds full with the prepared batter.
Generously sprinkle the crumb topping over the muffin batter, pressing it gently into the batter so it sticks.
Bake for 18-20 minutes, or until a toothpick inserted into the center of a muffin comes out clean.
Remove the muffins from the oven and allow to cool in the tin for 5 minutes before transferring to a wire rack to cool completely.
Optional glaze:
If you want to add an extra zing, mix 1 cup powdered sugar with 2-3 tablespoons lemon juice in a small bowl and drizzle over the cooled muffins.
Serve and enjoy your delicious Lemon Crumb Muffins!
That was fresh!