One of my absolute favorite things to whip up when I've got friends and family coming over is a hearty, comforting pot of Minestrone. You know, there's just something magical about how all those simple, fresh ingredients come together in perfect harmony to create an unforgettable symphony of flavors. Hands down, this has got to be the ultimate crowd-pleaser, and believe you me, it's more than capable to bowl you over with its deliciousness!
First off, let's talk about the base of this gorgeous Italian soup – a vibrant, colorful medley of veggies that not only lend their unique tastes and textures, but also pack a nutritional punch! I can't help but grin ear to ear when I get to pick out the choicest, most succulent tomatoes, crispy zucchinis, and plump bell peppers from the farmers' market. You could say I'm in veggie heaven!
Now, though it might sound cliché, the secret to making a truly exceptional Minestrone is giving it a little bit of TLC – yep, that's right, lovingly chopping up those veggies, sautéing onions and garlic till they're golden and aromatic (ah, what an irresistible smell!), and then letting everything bubble away in a pot of rich, flavorsome broth. Talk about a labor of love!
As the soup simmers, anticipation builds, and soon enough, the whole house is filled with that tantalizing aroma. And, just when I think I can't possibly wait a minute longer, I toss in some hearty pasta and nourishing cannellini beans. These babies add a delightful bite, a touch of creaminess, and an extra layer of wholesomeness to the mix.
But wait a hot minute! We're not quite done yet. The pièce de résistance – a generous sprinkle of freshly grated Parmesan cheese and a handful of aromatic basil leaves. Et voilà! A warm, cozy bowl of Minestrone, brimming with flavor and love, ready to be devoured by my favorite people.
It's amazing how a humble pot of soup can bring folks together, infusing their hearts and souls with its heartwarming goodness. Minestrone truly is magic, and I wouldn't have it any other way!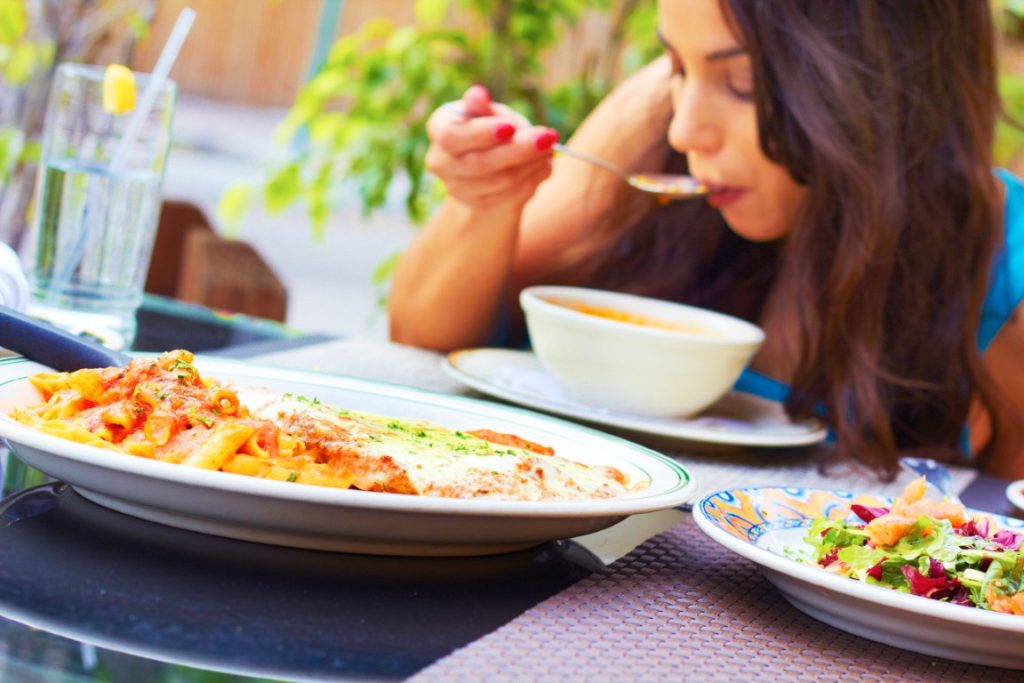 Gather ingredients:
2 tablespoons olive oil
1 onion, chopped
2 carrots, peeled and diced
2 celery stalks, diced
3 garlic cloves, minced
1 zucchini, diced
1 bell pepper, diced (any color)
4 cups vegetable stock
1 can (28 oz) crushed tomatoes
1 can (15 oz) cannellini beans, drained and rinsed
1 cup pasta (small shells, ditalini, or elbow macaroni)
2 teaspoons dried basil
2 teaspoons dried oregano
Salt and pepper, to taste
Optional: chopped kale or spinach, fresh basil, grated Parmesan cheese
Instructions:
Heat olive oil in a large pot over medium heat.
Add onions, carrots, and celery, and sauté for 5-7 minutes until softened.
Add garlic and continue to sauté for 1-2 minutes, until fragrant.
Stir in zucchini and bell pepper, and cook for another 2-3 minutes.
Add vegetable stock and crushed tomatoes to the pot, and bring to a boil.
Reduce heat to a simmer, and add in cannellini beans, pasta, dried basil, and dried oregano.
Season with salt and pepper to taste.
Let the soup simmer for about 15-20 minutes, or until the pasta is cooked al dente.
If using, stir in chopped kale or spinach, allowing it to wilt in the hot soup.
Serve hot, garnished with fresh basil leaves and a generous sprinkle of Parmesan cheese.
Enjoy your homemade Minestrone!
That was fresh!