Oh, lasagna! How I adore that heavenly layering of pasta, cheese, and sauce. But let's be honest, making lasagna from scratch can seem like quite the task with all the pots, pans, and dishes. That's why I've devoted myself to perfecting my one-pot lasagna recipe, and boy, it's a crowd-pleaser!
Now, to create this delightful dish, I put a little spin on my grandma's traditional recipe. We all know that simmering a homemade sauce from scratch is the bee's knees, but ain't nobody got time for that on a busy weeknight. So, I always have a jar of my favorite marinara sauce ready to come to the rescue. No one even realizes it's store-bought, so it's our little secret, okay?
Let's get down to the nitty-gritty. First things first, I brown the ground turkey in my trusty cast-iron skillet. I certainly don't skimp on the Italian seasoning and minced garlic, 'cause that's what adds the pizzazz we all love. Once the turkey is all set, I remove it from the skillet and set it aside for a hot second while I get the party started with my sauce.
I combine the marinara and some water, then break up the lasagna noodles and throw them in there too. Let's not forget a generous sprinkle of salt and pepper to season those bad boys. After simmering for a few minutes, in goes our already cooked ground turkey, and we're almost ready to rock and roll.
Comin' up is my favorite part – dropping dollops of ricotta cheese on top. I'm a firm believer that the more, the merrier when it comes to cheese! A sprinkle of mozzarella and a few more minutes on the stove, and this dish looks like a Hail Mary on a Sunday afternoon – it's saved!
So put away those baking dishes and say hello to one-pot lasagna. Your family, friends, and kitchen will thank you! Bon appétit!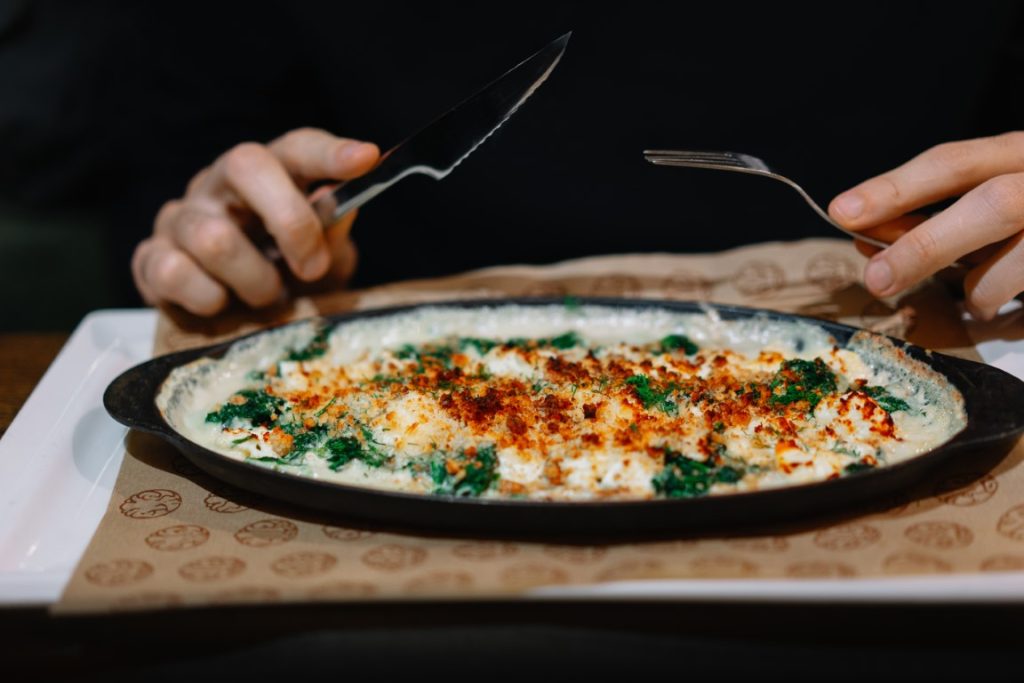 Gather ingredients:
1 lb ground turkey (or beef, if you prefer)
1 tablespoon olive oil
1 medium onion, chopped
2-3 cloves garlic, minced
1 teaspoon Italian seasoning
Salt and pepper, to taste
24 oz jar marinara sauce
2 cups water
8-10 lasagna noodles, broken into pieces
1½ cups ricotta cheese
1½ cups shredded mozzarella cheese
Instructions:
Heat olive oil in a large skillet or cast-iron pan over medium-high heat.
Add chopped onion and cook until softened and translucent, about 3 minutes.
Add ground turkey, breaking it up with a wooden spoon and cooking until browned and cooked through, about 5 minutes.
Stir in minced garlic, Italian seasoning, salt, and pepper, cooking for an additional 1-2 minutes.
Remove cooked turkey from skillet and set aside, keeping the skillet over medium heat.
Pour marinara sauce and water into the skillet, stirring to combine.
Add broken lasagna noodles to the skillet, ensuring they are submerged in the sauce.
Bring sauce to a simmer, stirring occasionally, and cook for about 10 minutes or until noodles are tender.
Stir the cooked turkey back into the skillet, mixing it with the noodles and sauce.
Dollop spoonfuls of ricotta cheese evenly over the top of the mixture.
Sprinkle mozzarella cheese evenly over the top.
Cover skillet with a lid or aluminum foil and cook for an additional 4-5 minutes, or until the cheese is melted and bubbly.
Remove from heat, let sit for a couple of minutes to allow the flavors to meld.
Serve and enjoy your delicious one-pot lasagna!
That was fresh!