Without a doubt, a yawn is just a silent scream for breakfast, and boy, I have got the perfect solution for that! Before you can say 'jack rabbit', we'll whip up a healthy, fresh-as-a-daisy breakfast sandwich that'll put the spring back in your step.
First things first, the early bird catches the worm – or in this case, the freshest bread from the bakery! I fancy a crusty baguette, but feel free to hitch your wagon to whatever bread makes your taste buds tap dance. Bread's no one-trick pony, so pick your prancing partner!
Next up, let's crack some eggs into a sizzling pan. My secret? Whisk it like you mean it! Add a dash of milk to make them as fluffy as a summer cloud. Salt, pepper, a smidgen of cheddar, and voila! It's like a sunny-side up that got a promotion!
Now, hold your horses as we dive into the produce aisle. Let's grab some vine-ripened tomatoes, crunchy lettuce, and a ripe avocado. These pals will add a burst of vibrant colours, textural contrast and of course, a truckload of nutrients.
Next, the piece de resistance, smoked salmon! Of course, you can't make an omelette without cracking eggs, but a little smoke and brine never hurt anyone! Stack em' up high, and there's your heart-healthy omega 3s!
Assembling the sandwich is the cat's pajamas – slap those eggs onto the bread, followed by fresh veggies, and top it off with the salmon. Gosh, doesn't that sound good enough to eat?
Well, butter my biscuits, I can't wait to dig into this heavenly breakfast! There's no place like home, especially when it smells like a scrumptious breakfast sandwich! From my kitchen to yours, that's a wrap – or should I say, breakfast sandwich?!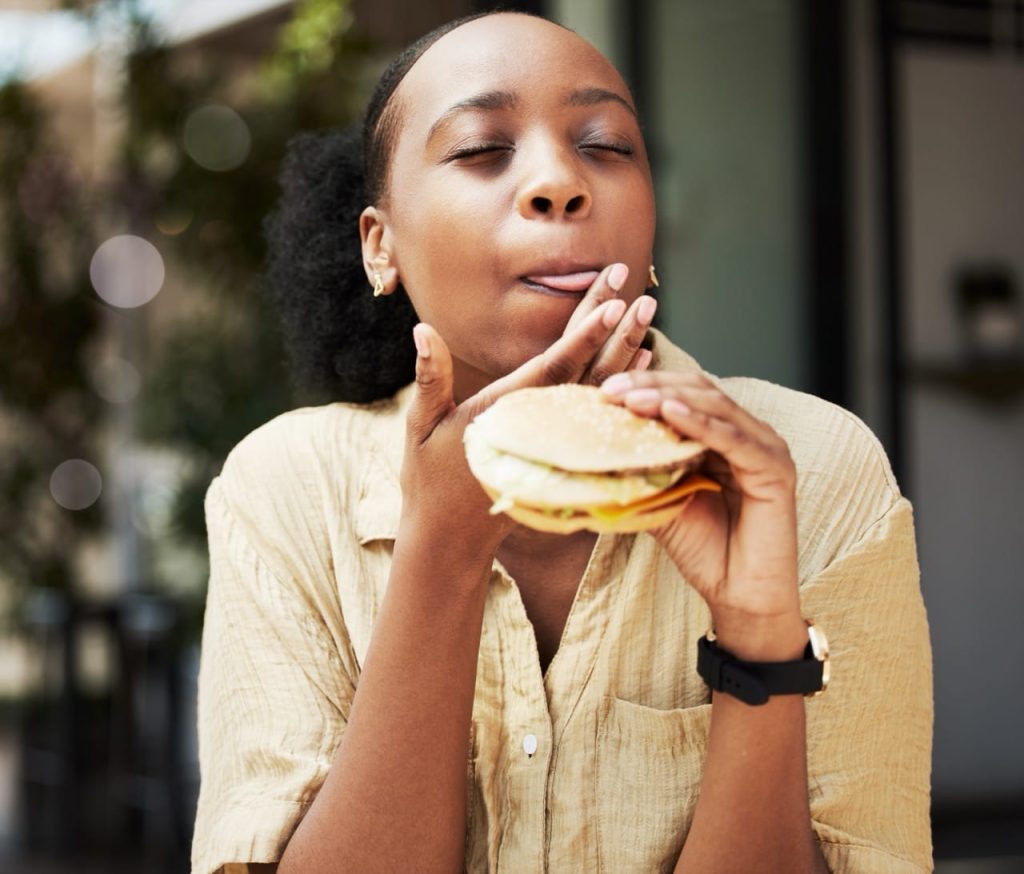 Let's Get To Work!
Gather your ingredients: a freshly baked baguette, 2 eggs, a dash of milk, salt, pepper, a handful of cheddar cheese, a tomato, a few lettuce leaves, half an avocado, and some smoked salmon.
Heat a non-stick pan over medium heat.
Crack the eggs into a bowl, add a dash of milk, and whisk until well blended.
Pour the egg mixture into the heated pan. Sprinkle with salt and pepper to taste.
As the eggs start to set, sprinkle the cheddar cheese over the top. Continue to cook until the eggs are fully set and the cheese is melted.
While the eggs are cooking, slice the baguette and lightly toast it.
Slice the tomato and avocado, and tear the lettuce into manageable pieces.
When the eggs are done, slide them onto one half of the toasted baguette.
Layer the tomato slices, lettuce, and avocado on top of the eggs.
Add the smoked salmon as the final layer.
Top with the other half of the baguette.
Slice your sandwich in half if you'd like, then enjoy your homemade, fresh and healthy breakfast sandwich!
That was fresh!