There's nothing that makes my heart sing more than a day spent in the kitchen, whipping up delectable delights for my loved ones. And when it comes to preparing a showstopper, my go-to recipe has got to be a mouthwatering chicken biryani. Talk about the best of both worlds – the aromatic spices and succulent chicken meld together, wrapped in tender rice grains, and boy, it's truly divine!
Now, don't get me wrong, it's easy as pie to mess up a biryani. Honestly, it's downright intimidating at times. You've got to nail down the layers, balance those spices, and let's not even mention the timing! But trust me, dear reader, once you've cracked the code, it's a piece of cake (well, not literally, of course!).
Let's dive right into it, shall we? The first thing you've got to do is prepare the chicken marination. It's the bee's knees when it comes to infusing flavor right into the heart of your biryani. I like to let it sit and soak up that tangy yogurt, zesty lime juice, and all those tantalizing spices for at least a couple of hours. Remember, patience is a virtue, my dear culinary enthusiasts!
Now, while that chicken's minding its own business, it's time to parboil the rice. Ah, rice, the canvas upon which our biryani masterpiece shall be painted. Now, listen up, this is crucial – you've got to grab that rice by the horns and take charge! It shouldn't be squishy or mushy, but rather just a wee bit undercooked (it'll cook fully when layered, don't you worry).
Alright, now comes the pièce de résistance: assembling the masterpiece! Layer those babies like there's no tomorrow – I typically start with half the rice, then chicken, then top it off with the remaining rice. Oh, and don't forget the crowning glory – those saffron-infused milk drizzles! Mmm, heavenly.
Cover that bad boy up, let it slow-cook, and voilà! You've got yourself an aromatic, flavorsome chicken biryani that'll leave your taste buds crying out for more. Pat yourself on the back, chef extraordinaire!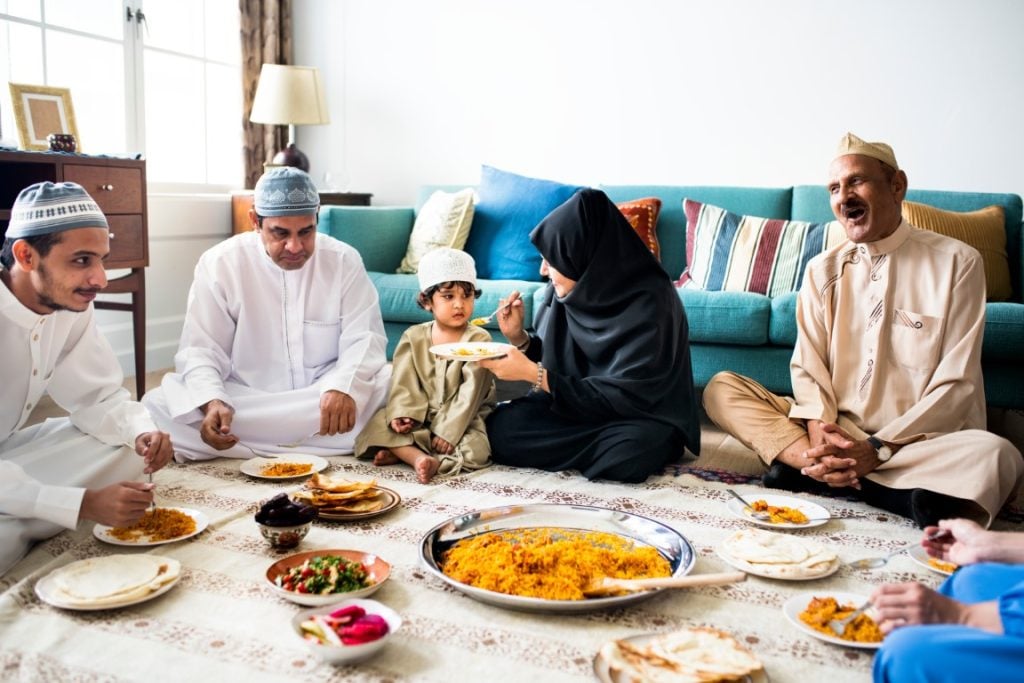 Gather ingredients:
2 cups basmati rice
1 pound chicken, cut into pieces
1 cup plain yogurt
1 large onion, thinly sliced
1 large tomato, chopped
1/4 cup fresh cilantro, chopped
1/4 cup fresh mint leaves, chopped
2 green chilies, chopped
1 tsp ginger-garlic paste
1/4 cup vegetable oil
3 cups water
1/4 cup milk, warmed
1/4 tsp saffron strands
Spices: 1 tsp turmeric powder, 1 tsp red chili powder, 1 tsp garam masala, 1/2 tsp cumin seeds, 4 whole cloves, 4 green cardamom pods, 1 cinnamon stick
Instructions:
Rinse and soak basmati rice for 30 minutes.
Mix chicken, yogurt, turmeric powder, red chili powder, and ginger-garlic paste in a bowl, marinate for at least 2 hours.
In a large pot, heat vegetable oil, add cumin seeds, cloves, cardamom pods, and cinnamon stick, let the spices release their aroma.
Add sliced onions, cook until golden brown, set aside half of the fried onions for garnishing.
Add tomatoes and green chilies, cook till soft.
Add marinated chicken to the pot, cook on medium heat until chicken is cooked and tender.
In a separate pot, parboil rice with water and salt, drain when rice is 70% cooked.
Preheat oven to 350°F.
In a small bowl, mix warmed milk and saffron strands, set aside.
In a large oven-safe dish, create layers as follows:
Half of the parboiled rice
Cooked chicken along with the gravy
Chopped cilantro and mint leaves
Remaining parboiled rice
Fried onions (reserved earlier)
Saffron-infused milk
Cover the dish tightly with aluminum foil.
Bake in preheated oven for 30-40 minutes, until rice is fully cooked and flavors have mingled.
Remove from oven, gently mix layers together, garnish with fresh cilantro and serve with raita or choice of side.
That was fresh!