Summer is the ultimate time to fire up the grill, invite the gang and unveil my latest barbecue masterpiece: a mouth-watering, jaw-dropping, finger-lickin' BBQ Chicken Blast. There's nothing like the sizzle of marinated chicken over an open flame, filling the air with its tantalizing aroma. You just know something magical is about to happen to your taste buds!
So, first things first – choosing the chicken. Skipping the frozen aisle and opting for fresh, organic, free-range chicken is a no-brainer. I mean, happy chickens equal happy eaters, am I right? Picking the right barbecue sauce is the next crucial step. I usually go for a tangy, not-too-sweet, homemade concoction that really knocks their socks off! No store-bought sauce can hold a candle to this baby.
As the marinade master, I make sure to soak the chicken in a lip-smacking mix overnight. You bet your bottom dollar this will give it an even richer flavor! The next day, while the gang is arriving, let's crank up the tunes and fire up that grill. Here comes the fun part – becoming the Picasso of the grilling world. Needless to say, patience is a virtue when it comes to barbecuing the perfect chicken. Low and slow, my friends, low and slow!
Dazzling those taste buds with my BBQ chicken is serious business, but sides shouldn't take a back seat either! Pairing it with some grilled corn, fresh avocado salsa, and ice-cold beverages takes this summer feast from mundane to magical. Holy guacamole, I can taste the happiness already!
Nailing the perfect BBQ chicken might take a few attempts, but hey, practice makes perfect, right? So what are you waiting for? It's a scorcher of a day, invite your friends and family round and treat them to a chicken barbecue extravaganza! Let's get grilling!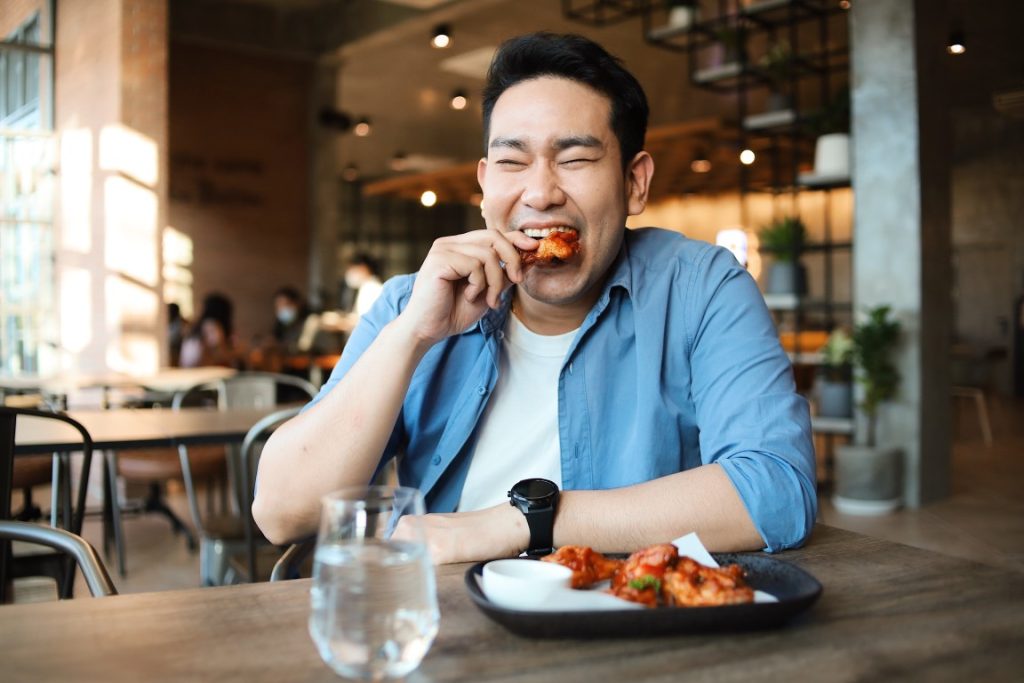 Choose fresh, organic, free-range chicken pieces (legs, thighs, breasts, or a combination)
Prepare homemade barbecue sauce:
Combine 2 cups ketchup, 1/2 cup apple cider vinegar, 1/4 cup brown sugar, 1/4 cup honey, 2 tablespoons Worcestershire sauce, 2 tablespoons Dijon mustard, 1 tablespoon hot sauce (optional), 1 teaspoon garlic powder, 1 teaspoon onion powder, 1 teaspoon smoked paprika, 1 teaspoon ground black pepper, and a pinch of salt
Whisk together until smooth and set aside
Prepare marinade:
In a mixing bowl, combine 1 cup of the prepared barbecue sauce with the juice of 1 lime, 1/4 cup olive oil, and a finely chopped handful of fresh cilantro
Whisk until well combined
Place chicken pieces in a large resealable plastic bag or shallow baking dish
Pour marinade over chicken, ensuring each piece is well coated
Seal bag or cover dish and refrigerate for at least 4 hours or ideally overnight, turning chicken occasionally to help evenly marinate
Preheat grill to medium heat and lightly oil the grates
Remove chicken from marinade, allowing excess to drip off; discard remaining marinade
Place chicken on the grill, skin side down, and cook for 6-8 minutes or until skin begins to crisp and char
Flip chicken and brush with a generous layer of the reserved barbecue sauce
Continue to cook, turning and basting occasionally with sauce, for an additional 20-30 minutes, or until chicken is fully cooked (internal temperature reaches 165°F or 74°C)
Tent chicken loosely with aluminum foil and let rest for 5 minutes before serving
Serve with desired side dishes like grilled corn, fresh avocado salsa, and refreshing beverages
That was fresh!