I gotta tell you, there's nothing like whipping up a home-cooked meal for my nearest and dearest. You know the feeling, right? When the aromas from the kitchen waft through the house, and you just know something absolutely mouthwatering is comin' your way. One of my go-to dishes is none other than the scrumptious, satisfying, and lip-smackingly delectable sausage rice skillet.
Well, hold onto your hats folks, because I'm about to spill the beans on how I prepare this dish, bursting with flavor and chock full of goodness. I mean, it might not be rocket science, but it's one heck of a tasty ride!
I usually start out by grabbing the freshest, juiciest sausages I can find at my local market. Heck, if there's time, I like to run and get 'em myself. It makes a world of difference, let me tell ya! I tend to go for Italian or smoked sausages, but feel free to try something different – after all, variety's the spice of life!
Here's where the fun begins. I slice those bad boys into bite-sized pieces and toss them into my trusty skillet with a touch of olive oil. Yup, that's right – this one-pan wonder ain't just called a sausage rice skillet for nothin' – the trusty skillet is the star of the show! As those sausages start sizzlin', I throw in some chopped onions and peppers for that extra oomph.
Now, while that's cooking up a storm, I put on the rice. I prefer brown rice – it's healthier and adds a delightful nutty flavor. I mean, when you're cooking for a crowd, you might as well sneak in some nutritious goodness, am I right?
Alright, back to the skillet. Once the sausages, onions, and peppers are cooked to perfection, I mix in the rice, along with some diced tomatoes, a lil' splash of Worcestershire sauce, and a sprinkle of salt and pepper for good measure. Let it all simmer for a bit, and voilà – it's time to dig in!
So, folks, there you have it – my sausage rice skillet story. After all, nothing beats a delicious, homemade meal shared with those you love. Bon appétit, ya'll!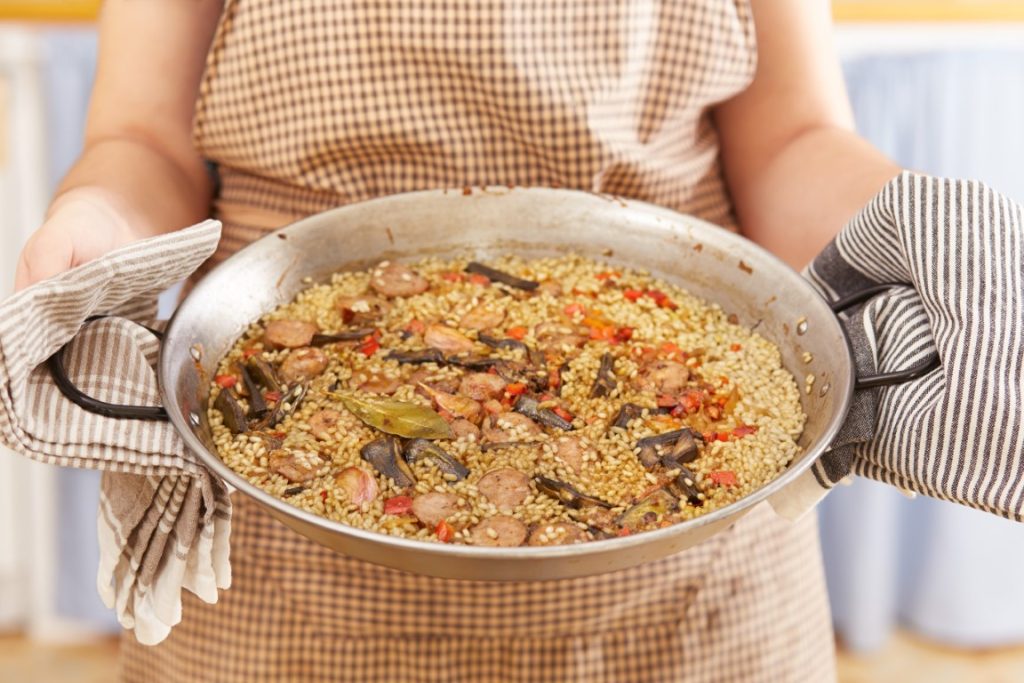 Gather ingredients:
4 fresh Italian or smoked sausages
1 tablespoon olive oil
1 onion, chopped
1 bell pepper, chopped (any color)
2 cups cooked brown rice
1 can (14.5 oz) diced tomatoes, drained
1 tablespoon Worcestershire sauce
Salt and pepper, to taste
Optional: fresh herbs for garnishing
Instructions:
Slice sausages into bite-sized pieces.
Heat olive oil in a large skillet over medium heat.
Add sausages pieces to the skillet; cook until browned and cooked through.
Add chopped onion and bell pepper to the skillet; cook until vegetables are tender.
In the meantime, cook brown rice according to package instructions.
Add cooked rice to the skillet with sausages and vegetables.
Stir in drained diced tomatoes and Worcestershire sauce.
Season with salt and pepper to taste.
Let the mixture simmer for a few minutes to allow flavors to meld.
Serve the sausage rice skillet hot, garnished with fresh herbs if desired.
Enjoy your tasty creation with family and friends!
That was fresh!