There's nothing more satisfying than ending a delicious meal with a scrumptious treat that makes everyone's taste buds sing. That, my friends, is where my love for whipping up tantalizing tiramisu comes in handy. Is there a better way to spend an afternoon than making a heavenly dessert that has people raving and begging for more? My heart says no!
So, as you may have guessed, tiramisu is a bit of an obsession of mine – ain't nothin' better to cheer folks up, if you ask me. First thing's first: I gather all of my fresh ingredients, ready to wake up the senses. Now, let's talk about coffee, the magical ingredient that makes tiramisu oh-so-special. It's no secret, I'm a bit of a coffee snob, so bear with me while I brew the finest cup of joe. Trust me, this will make all the difference, and soon you'll be hoppin' on the gourmet coffee train if you haven't already.
As I dive into the process, fingers crossed and high hopes, the aroma of coffee begins to fill the kitchen. That's where the real magic starts to happen. Armed with a sturdy whisk, I beat those egg yolks and sugar like there's no tomorrow – this'll give us the dreamiest, creamiest filling you can imagine.
And let's not forget the mascarpone cheese, the real MVP. It's the unsung hero that brings everything together, creating a tantalizing texture that melts in your mouth. Are your taste buds tingling yet? Mine sure are!
Now, here's where I get a little artsy and creative; it's truly my pièce de résistance. Soaking those ladyfingers in that deep, velvety coffee, I layer 'em up like a delicate masterpiece. Trust me, folks, this is a one-way ticket to happiness!
With a final sprinkling of some tasty cocoa powder on top, I can hardly contain my excitement, waiting for it to chill in the fridge. It feels like an eternity, but the delightful reactions of my family or friends enjoying this heavenly tiramisu, well, it makes it all worth the wait.
Voilà! There's my recipe for happiness, y'all! So gather up some friends, start brewing that coffee, and share a cozy, heartwarming ending to your next meal. Bon appétit!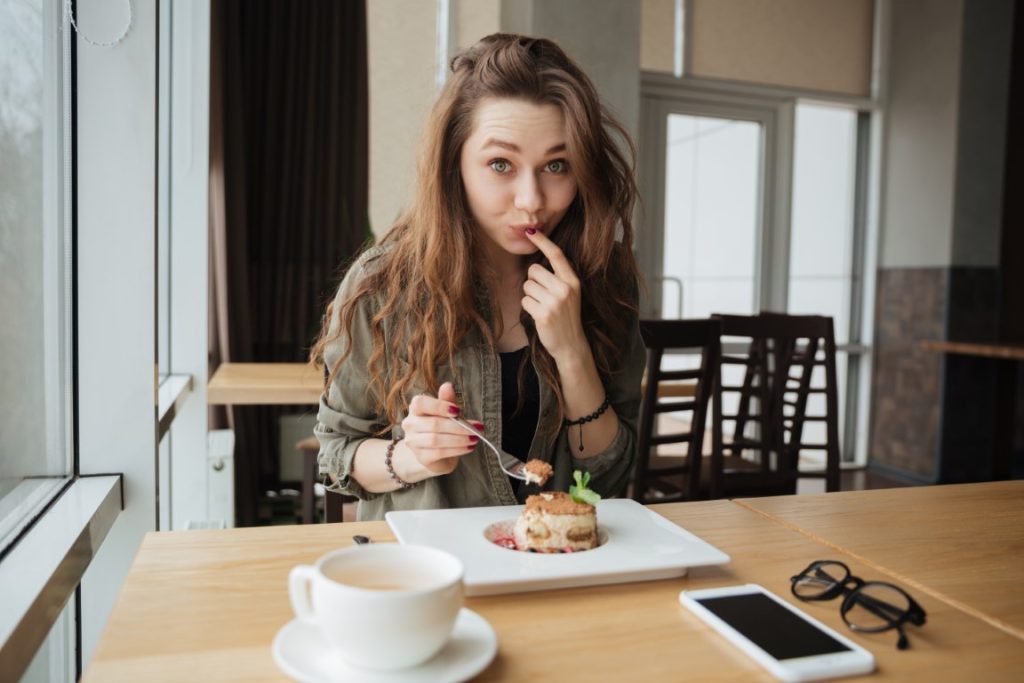 Gather ingredients:
6 large egg yolks
3/4 cup granulated sugar
1 cup heavy whipping cream
1 1/2 cups mascarpone cheese, room temperature
2 cups strong brewed coffee, cooled (preferably espresso)
2 tbsp coffee liqueur (optional)
1 package (200g) ladyfingers (savoiardi)
Unsweetened cocoa powder, for dusting
Instructions:
In a heatproof bowl, whisk together egg yolks and sugar.
Place the bowl over a pan of simmering water. Continue to whisk the mixture for about 8-10 minutes, or until thick, creamy, and lightened in color. Remove from heat and let cool slightly.
In a separate bowl, whip the heavy cream until stiff peaks form.
Fold the mascarpone cheese into the egg yolk mixture, then gently fold in the whipped cream until fully combined.
In a shallow dish, mix the cooled coffee with coffee liqueur (if using).
Dip the ladyfingers briefly into the coffee mixture, being careful not to over-soak them, and arrange a single layer on the bottom of a 9×13-inch dish or an 8×8-inch dish for a thicker tiramisu.
Spread half of the mascarpone-egg cream mixture evenly over the layer of ladyfingers.
Repeat steps 7 and 8 to create a second layer of soaked ladyfingers and mascarpone-egg cream.
Cover and refrigerate the tiramisu for at least 4 hours or overnight to allow the flavors to meld and the dessert to set.
Before serving, dust the top of the tiramisu with a generous layer of unsweetened cocoa powder.
Slice and serve chilled. Enjoy!
That was fresh!