Well, I'll be darned if there's anything more gratifying than seeing the faces of my loved ones light up as they spoon into a steaming bowl of wholesome goodness. Ah, the sheer pleasure I derive from fanning the flames of hospitality with my cooking is beyond words. One dish that never fails to hit the bullseye is the classic Italian Pasta e Fagioli, or as it colloquially called, 'Pasta and Beans'. Nothing less than comfort in a bowl, folks!
Now, you might think, 'beans and pasta, really?' But let me tell ya, the secret's in the sauce. In fact, in my opinion, conjuring the savory, tomato-infused broth is a veritable art form. A symphony of finely chopped onions, garlic, and carrots generates a winning foundation. A dash of thyme, a wink of rosemary- a sprinkle of these herbs adds a zesty promise of flavors to come.
The masterpiece-in-making then takes a hearty turn with a combo of cannellini beans and diced tomatoes. Tip from yours truly: don't be a stickler for fresh produce alone, this is one dish where canned goodies shine. Soar high, my free-spirited cooking connoisseurs!
The grand finale, the pasta, is what gives this hearty soup its backbone. Just before serving, I walk on eggshells to ensure the pasta is not overcooked, maintaining a firm al dente bite.
The moment everyone gathers around the dining table, the wafting aromas of Pasta e Fagioli filling the room, satisfaction washes over me. And as I watch them tuck into their bowls, there's just one phrase echoing around – 'Boy, this is to die for!' Well, that's the sweet, rewarding melody of pure, simple joy.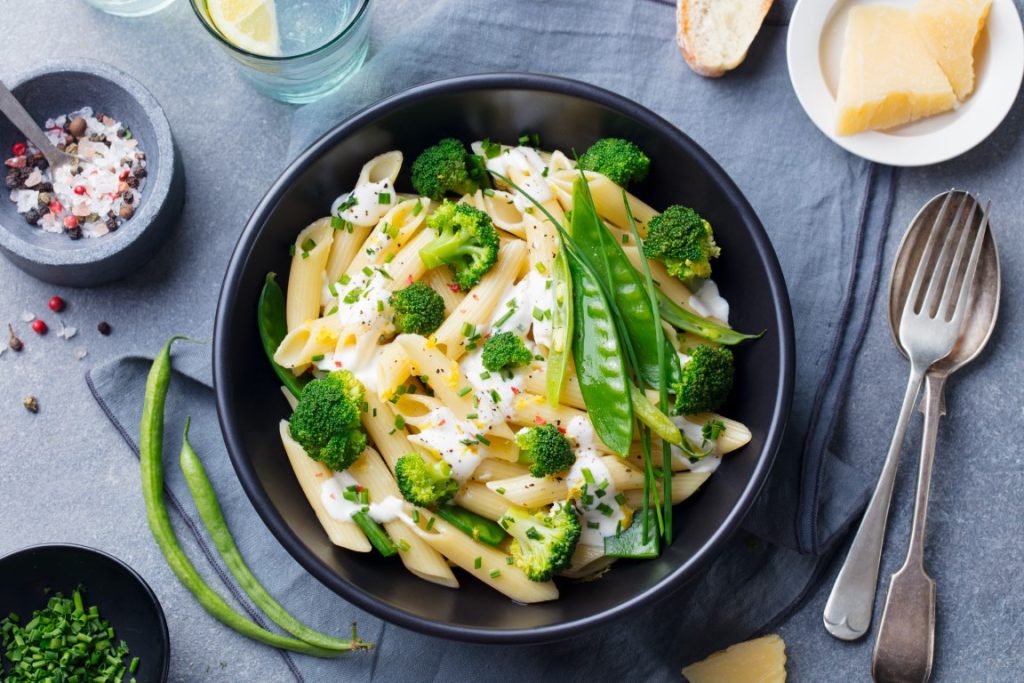 Start by heating two tablespoons of olive oil in a large pot on medium heat.
Toss in a finely chopped onion, two diced carrots, and two celery stalks. Sweat these down until they're soft and the onion is translucent.
Add three chopped garlic cloves to the pot and cook until it's fragrant.
Stir in a teaspoon each of dried oregano and dried basil to infuse your dish with some Italian flair.
Time to up the ante with a quart of low sodium chicken broth, two cans of cannellini beans (drained and rinsed), and a can of diced tomatoes, juice and all.
Bring this delectable mixture to the boil, then reduce the heat to let it simmer.
Add the pasta – half a cup should do. Cook it in the soup until it's al dente, this should take about 10 minutes.
Salt and pepper to taste and throw in a handful of chopped fresh parsley, right at the end.
Serve piping hot with a sprinkle of Parmesan and a slice of crusty bread on the side.
Bon Appétit! Remember, with cooking it's the thought that counts, so pour in all the love you have, and this classic Italian Pasta e Fagioli will not disappoint.
That was fresh!