I don't know 'bout y'all, but let me tell you, when it comes to cookin' up a storm for family and friends, nothin' pleases me more than whippin' up a scrumptious, showstopper of a dish that leaves everyone lickin' their plates clean! And lemme share with ya one of my absolute favorites: Java Rice. Yep, you heard that right; it's not yer basic white rice, folks. No siree, this Southeast Asian marvel is a culinary gem that's worthy of all the oohs and aahs.
Now, you're probably thinkin', What in tarnation goes into Java Rice? Well, hold onto your aprons, 'cause we're flyin' to Flavortown today! Gotta start off with something a little sinful – uh huh, I'm talkin' about bacon. Of course, everything's better with bacon, right? Fry up a couple of strips until crispy, and yes, you heard me, save that glorious bacon grease!
Next up, throw some chopped garlic and shallots into the pan, cook 'em up with that flavorful bacon grease, and watch them caramelize into a beautiful golden brown. Just when you think that it's lookin' good enough to eat, add a bit of bell pepper and some beautiful annatto powder to give it that warm, cozy color. Mmm-mmm!
Now, in goes the pre-cooked jasmine rice. And don't forget, a sprinklin' of salt and pepper too, never hurt nobody! Mix it all together, makin' sure every grain is coated with that yummy mixture, and then top it off with your crispy bacon bits, and voilà! Your taste bud-tantalizin' Java Rice awaits!
So, next time you're gearin' up to host a family feast or a hearty dinner with friends, give this lip-smackin' Java Rice a try, and I guarantee it'll steal the show, and dare I say it, win you a whole lotta hugs and handshakes, to boot! Now, get cookin', y'all!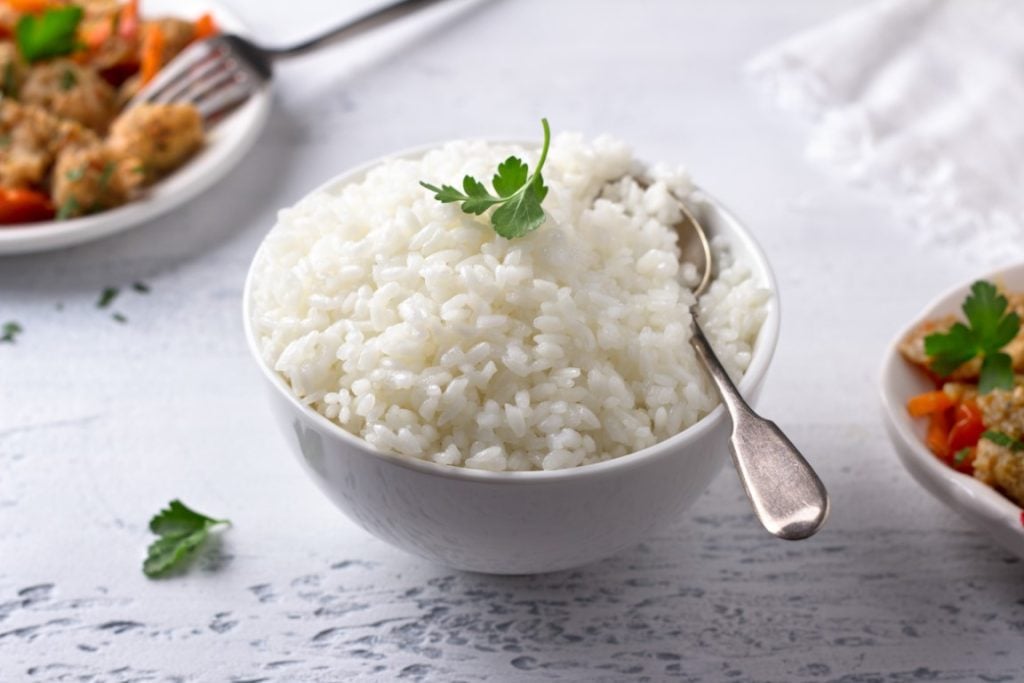 Gather ingredients:
2 cups jasmine rice, cooked
4 strips bacon
3 cloves garlic, minced
2 shallots, finely chopped
1 small red bell pepper, diced
1 teaspoon annatto powder
Salt and pepper, to taste
Prep rice:
Cook jasmine rice according to package instructions
Set aside to cool
Cook bacon:
In a large skillet, cook bacon strips over medium heat
Fry until crispy, then remove and place on paper towel
Crumble bacon into bits once cooled
Retain bacon grease in skillet
Sauté garlic and shallots:
Reduce heat to medium-low
Add minced garlic and chopped shallots to skillet
Sauté in bacon grease until golden brown, stirring occasionally
Add bell pepper:
Stir in diced red bell pepper
Cook for 2-3 minutes
Incorporate annatto powder and seasoning:
Add annatto powder to skillet
Mix well until vegetables are coated
Season with salt and pepper to taste
Combine rice and vegetable mixture:
Add cooked jasmine rice to skillet
Mix well, ensuring every grain is coated with vegetable mixture and annatto powder
Adjust seasonings, if necessary
Finish the dish:
Top Java Rice with crumbled bacon bits
Serve hot alongside your favorite main dish or protein
Enjoy!
That was fresh!