Well now, y'all are in for a real treat today! Picture this – the sun's barely peeked over the horizon, the rooster's just belted out his first crow, and I'm knee-deep in my kitchen, grinning like a Cheshire cat. Why, you ask? It's my love– no, obsession– with Amish white bread that's got me high on life.
You see, there's nothing quite like the sweet sizzle of anticipation as you bring a loaf to life. The butter, sugar, yeast… snaps and crackles like a sort of culinary symphony. And that's not even mentioning the milk and warm water that make everything come together in perfect harmony.
Lordy, I remember my first encounter with this heavenly bread. It was way back when the world was young, on my grandma's worn-out farmhouse kitchen table. Her face was all abright, eyes twinkling like the North Star as she schooled me on the gentle art of kneading. I swear, I never thought I'd gain such a 'knead' to make homemade bread. But lo and behold, it's a love affair that's endured.
No store-bought loaf could ever hold a candle to this Amish delicacy. The crown jewel is the golden crust, all shiny and enticing. But dig a bit deeper and now, you've struck gold. The insides, soft as downy feathers, taste like a pillowy cloud of flour and yeast.
One word of caution though: this isn't some slapdash operation. Patience, my friend, is key. Yet, at the end of the day, when you slice that fresh loaf and the smell wafts out like an edible echo of pure joy, you'll know – it's worth every blessed minute.
So, get on up, folks! It's time to turn your kitchen into a bread-making bonanza. Let's whip up some of that delicious, foolproof Amish white bread. Trust me, your tastebuds will throw a carnival in celebration!
Sure thing, let's get that bread baking!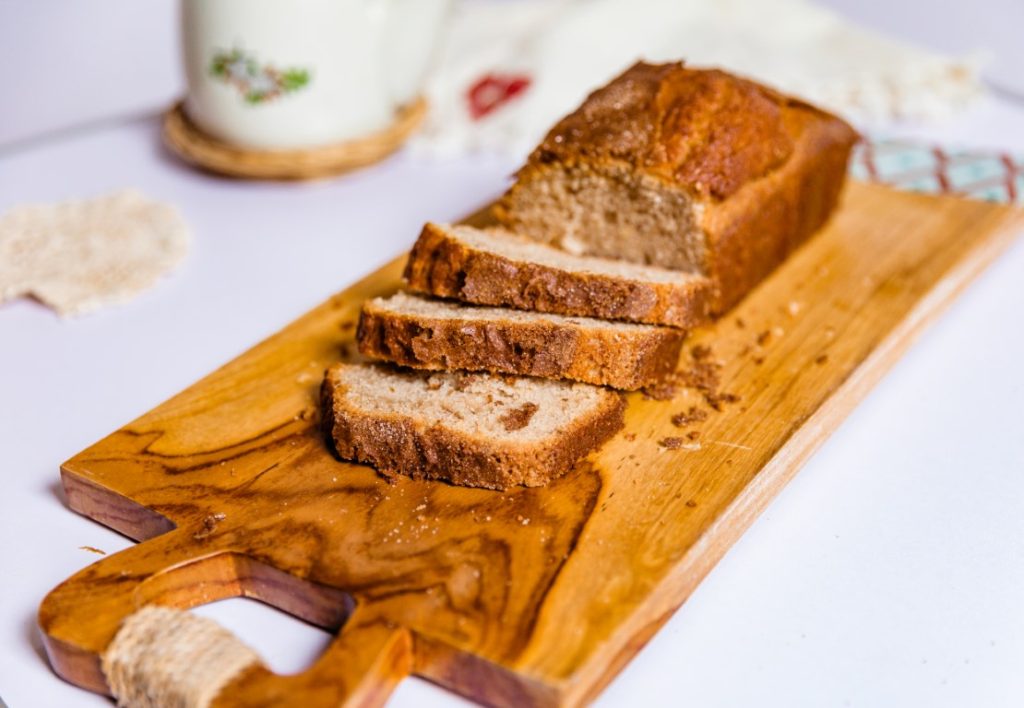 Start off by gathering all your ingredients. You'll need a packet of active dry yeast (about 2 1/4 teaspoons), 2 cups of warm water, 2/3 cups of white sugar, 1 1/2 tablespoons of vegetable oil, 1 1/2 teaspoons of salt, and between 5 1/2 to 6 1/2 cups of bread flour.
In a large bowl, dissolve your sugar in warm water, and then stir in yeast. Allow this mixture to sit undisturbed until the yeast forms a creamy foam, in about 10 minutes.
Mix salt and oil into the yeast mixture, then mix in the flour one cup at a time. Knead the dough on a lightly floured surface until smooth, about 7 to 8 minutes.
Place the dough in a well-oiled bowl, and turn the dough to coat with oil. Cover with a damp cloth and let rise in a warm place until doubled in volume, about 1 hour.
Punch down the dough, knead for a few minutes, and then divide in half. Shape into loaves and place into two well-oiled 9×5 inch loaf pans. Allow to rise for 30 minutes, or until the dough has risen 1 inch above pans.
Preheat your oven to 350 degrees F (175 degrees C).
Finally, pop your loaves into the oven and bake for about 30 minutes, or until the top is golden brown and the bottom of the loaf sounds hollow when tapped.
And voila! You've got your homemade Amish white bread! Enjoy it fresh and warm, slathered with butter or jam, or use it to whip up some scrumptious sandwiches. Happy baking!
That was fresh!