Well, folks, everybody knows there's nothing quite like Chicken Parmesan to melt away your Monday blues. A classic dish, it's a bit like a warm hug, it comforts you, makes you feel loved, and always leaves you craving a little more.
First and foremost, chicken is the star of the show! We're talking succulent, juicy chicken, pan-seared to a golden-brown. But hey, we're just getting warmed up! Next comes the prime player that makes Chicken Parmesan truly shine – a concoction of homemade marinara sauce, fresher than a newly picked strawberry.
Bear with me, we're headed for the juicy part! This marinara sauce, simmering away, carries the zing of ripe tomatoes, the earthy aroma of garlic, and the lovely balance between the sweetness of onions and the bold flavor of Italian herbs. Of course, dashed with just the right amount of seasoning and love!
Isn't your mouth watering already? Hold your horses, there's more! Picture this delightful piece of poultry, slathered in that piping-hot marinara, crusted with Parmesan cheese, baked to golden perfection, and topped with a slice of melted mozzarella. Oh boy, it's indulgent on top of indulgence!
But let's not forget about our leafy constituents, shall we? Serve this beauty on a bed of freshly tossed spinach or spaghetti, and voila, there's your balanced meal!
Now, isn't that a sight for a foodie's soul? I tell you folks, this dish isn't just food, it's a work of heart! It's a little labor of love, that I'm more than happy to put into serving up a slice of heaven in a dish. So, step right up, fam and friends! Get ready to savor that lip-smacking, cheesy, chicken parmesan paradise!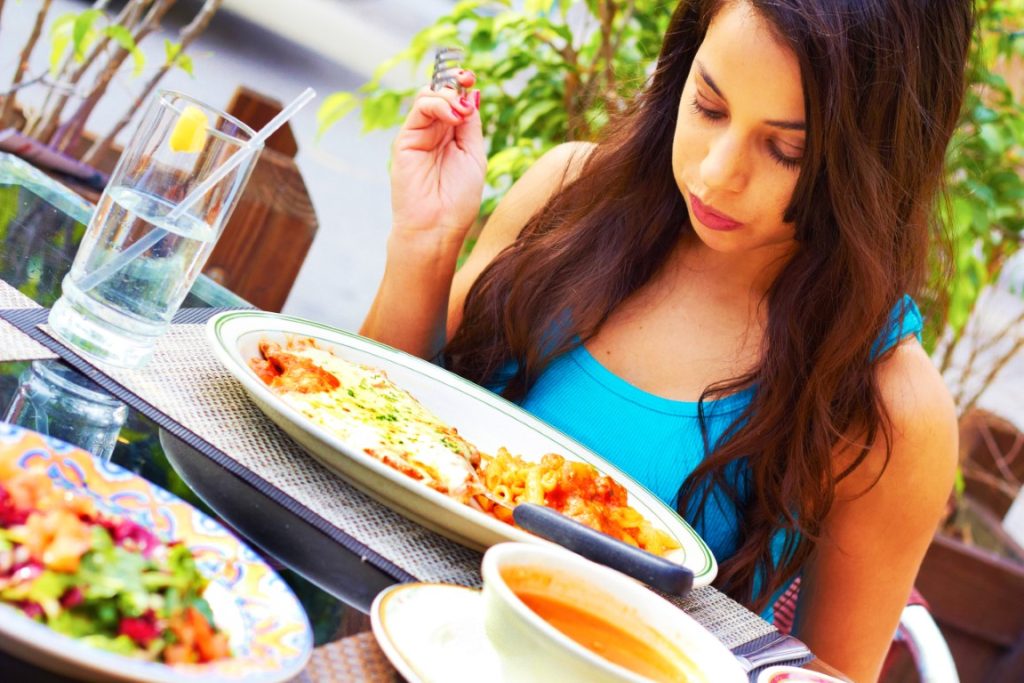 Start by preheating your oven to 425°F.
Pound the chicken breasts until they're about 1/2 inch thick.
Combine bread crumbs, parmesan cheese, and Italian seasoning in a bowl.
In a separate bowl, whisk eggs until well beaten.
Dip the chicken breasts in the beaten egg, let the excess drip off, then coat evenly in the breadcrumb mixture.
Heat oil in a skillet over medium-high heat. Add the chicken to the skillet and cook until golden-brown on both sides.
Remove the chicken from the skillet and place it in a baking dish.
Pour marinara sauce evenly over the chicken.
Sprinkle the chicken with mozzarella and more parmesan cheese.
Bake in the preheated oven until the cheese is bubbly and golden and the chicken is cooked through, about 15-20 minutes.
While the chicken is baking, cook spaghetti according to package instructions.
Serve the chicken parmesan over cooked spaghetti.
Garnish with fresh basil leaves if desired.
Enjoy your homemade Chicken Parmesan with family and friends!
That was fresh!