Oh, my gosh! Is there anything better than biting into a crispy, fresh, and tangy piece of bruschetta on a warm summer day? I swear, it's like little bursts of sunshine right there in my mouth. Cooking up some killer bruschetta always brings a big ol' smile to my face, and I know I've hit the jackpot when I see my family and friends go nuts for it, too!
Now if you're like me, you know that bruschetta is all about simplicity. Isn't that why we love it in the first place? So bear with me as we get down to the nitty-gritty of this delish dish. First off, I can't stress this enough – get yourself some good quality, fresh ingredients. I mean, we're talkin' ripe red tomatoes that feel like a million bucks, crusty baguette straight from the bakery, and the best basil you can get your hands on.
Once we've got that covered, let's get choppin', shall we? Just cube those gorgeous tomatoes into bite-sized pieces – not too big, not too small. You know what they say: size does matter! Next, we'll tear up that basil like there's no tomorrow – trust me, your fingers will do a far better job than any ol' knife.
Now, here comes the fun part – mixin' it all up! Toss those juicy tomatoes and fresh basil with a generous drizzle of rich extra virgin olive oil. Throw in a pinch of salt and pepper, and I'm tellin' you… you've got yourself a winning combo.
Now hold your horses – we're not quite done yet! We've gotta toast that bread just right – golden brown and crispy, yet still soft on the inside. Rub a little garlic on the warm baguette slices, if that's your jam. Then, spoon that heavenly tomato-basil mix right on top, and voilà! It's like magic, am I right?
One bite of this bruschetta and I guarantee everyone will be coming back for seconds – heck, even thirds! This dish is truly the life of the party, and I must say, I am head over heels for it! So what are you waiting for? Get cookin' and let's eat!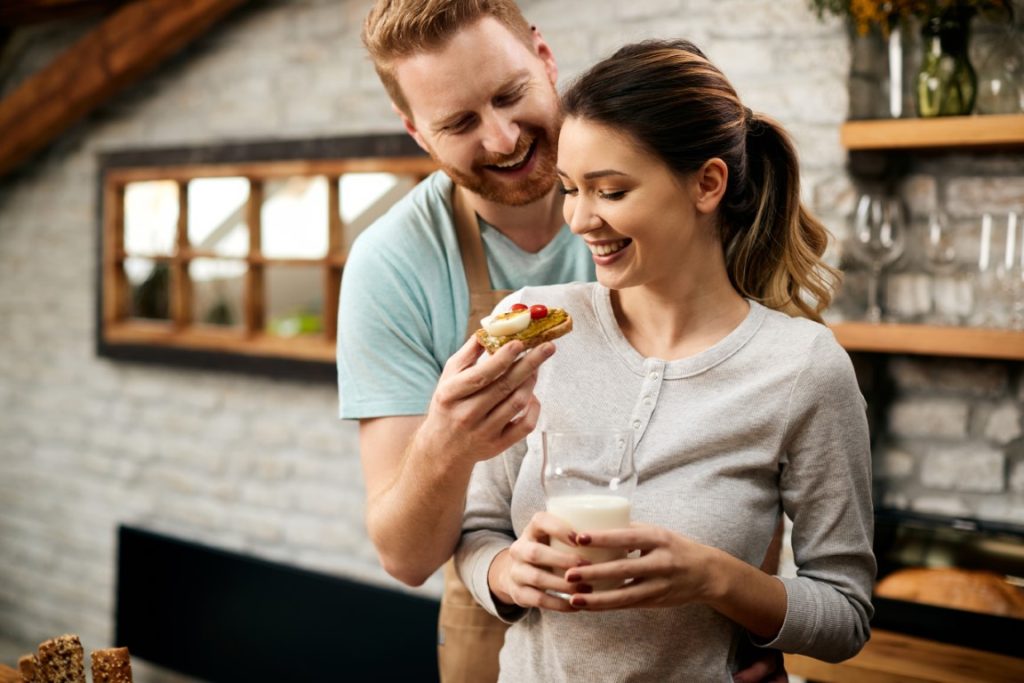 4 ripe tomatoes (medium-sized)
1/2 cup fresh basil leaves
1/4 cup extra virgin olive oil, plus more for drizzling
1/2 tsp salt
1/4 tsp freshly ground black pepper
1 baguette (about 12 inches long)
1-2 garlic cloves, peeled
Optional: 1/4 cup grated parmesan cheese or fresh mozzarella cubes
Wash and core the tomatoes. Dice them into bite-sized pieces and place them in a medium-sized mixing bowl.
Tear the basil leaves into small pieces and add them to the bowl with the tomatoes.
Add 1/4 cup olive oil, salt, and pepper to the tomato and basil mix. Give everything a gentle stir until well combined. Set aside and let the flavors meld together while you prepare the baguette.
Preheat your oven broiler or toaster oven. Or, if you prefer, heat up a grill or grill pan on medium heat.
Slice the baguette diagonally into 1/2-inch-thick pieces.
Drizzle the slices with a little extra olive oil and place them on a baking sheet in a single layer.
Toast the bread under the broiler, on the grill, or in the toaster oven for about 2 minutes per side, or until they are golden brown and crispy. Watch closely to avoid over-toasting.
Once the bread is toasted, rub each slice with a garlic clove for a hint of garlic flavor.
Spoon the tomato and basil mixture onto the top of each toasted baguette slice, arranging the toppings evenly.
Optional: Sprinkle some grated parmesan cheese or fresh mozzarella cubes on top of each bruschetta slice.
Serve immediately and enjoy your delicious homemade bruschetta!
That was fresh!